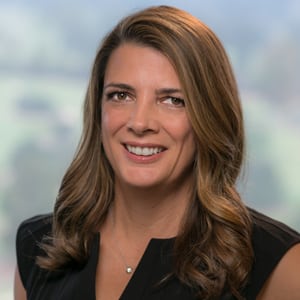 Under Daniels' leadership, TLC is the fastest-growing network among W25-54, up 15% vs. a year ago. A calculated risk-taker who knows her audience, she spearheaded the network's largest-ever live undertaking, the ratings winner "This Is Life Live," a four-night event that captured real, live moments from people around the country. And while she's immersed in the unscripted series that are TLC hallmarks, she also is expanding the network's repertoire, with first scripted series "Too Close To Home," and this summer oversaw the three-hour doc "Princess Diana: Tragedy or Treason?" TLC is also welcoming back home design series "Trading Spaces." Which headlines will dominate the cable industry in 2018? "The battle between content distribution platforms… who can spend more? Who will survive?"
Who is your favorite current female TV character and why?
Queen Elizabeth on "The Crown" — or maybe I just mean THE Queen Elizabeth. They are the same person, right?
What industry topic do you think will dominate industry headlines in 2018 and why?
The battle between content distribution platforms… Who can spend more? Who will survive?
What is one way the industry can continue to evolve in ridding itself of gender discrimination?
Continue to hire and promote women into positions of power, and then listen to and respect the female voices in the room.
What famous woman, living or deceased, would you like to have dinner with?
Queen Elizabeth of course! But only if she would dish with me about "The Crown."
Best advice for relieving stress?
For advice for stress relief—have a life you can lean into outside of work. Friends, family, hobbies—all things to remind you that there are bigger things than the stress of a job and to keep you balanced.