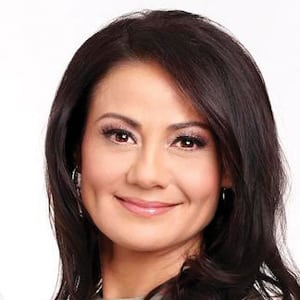 Gil is the highest-ranking woman at Telemundo, and she wears a host of hats from marketing and corporate affairs to overseeing human resources. In the last 12 months, she helped bring daytime for Telemundo up 13% this season. Gil also oversaw the marketing campaign leading into the 2018 FIFA World Cup, reaching 15.5 million unique users and a record-setting 130 million live streams. On the HR side, she's leading the launch of the companywide initiative Mujeres Imparables (Unstoppable Women), dedicated to celebrating the achievements of women. She's also an active member of HOPE, a nonprofit working to ensure political and economic parity for Latinas. Gil would tell her younger self to "get comfortable being uncomfortable and it's better to do one thing well than three things poorly."
What specifically does your company do to support and elevate the women who work there?
Last year we launched Mujeres Imparables (Unstoppable Women), a companywide initiative dedicated to championing women's advancement at every level of our business and celebrating their achievements in all aspects of life. From lead characters, programming themes and sports events, to leadership development, insights and social impact initiatives, women are in the driver's seat. We embedded this message into our company culture and amplified this message across all divisions of our company, launching on-air and digital campaigns, women development programs and an ongoing speaker series at Telemundo Center where we have featured conversations with inspiring women such as Academy Award-winning actress Lupita Nyong'o, Gina Torres and Mika Brzezinski.
How can the industry do a better job of recruiting women and ensuring they have a path to senior positions?
NBCUniversal Telemundo makes a conscious effort to ensure that women are put at the forefront and are in executive roles with decision-making authority, in front of the camera, behind the camera and in the boardroom. As an industry we need to ensure that qualified women are included in the pool of candidates for top positions at the corporate level and in-market, along with giving them opportunities to grow them within the company by elevating their profiles.
What advice would you give your 13-year-old self?
Get comfortable being uncomfortable and it's better to do one thing well than three things poorly.