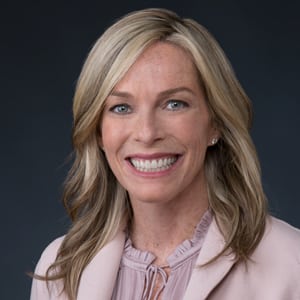 Tolchin is an expert at finding creative ways to generate interest and engage fans. In 2022, this WICT board member collaborated with NBCU's digital and sports teams to curate compelling Winter Olympics content; created digital arcade experiences tied to Bravo, USA and Syfy programming; and organized in-person events at CrimeCon, the Billboard Music Awards and Comic-Con International.
"Change, especially in the workplace, is a sign that you, your team or your company has achieved accomplishments that are opening doors to new pathways. Take a moment to congratulate yourself on these accomplishments and then continue to give the same amount of dedication to the new opportunities of your future."
What should companies do to ensure more women are in senior leadership roles? Ensuring that women are represented as the face of a team or company allow younger women to aspire to fill their shoes, therefore creating a cycle of more women leaders in the world. Representing women can be done in several ways, big or small, such as having a woman lead a panel discussion, be the point person on a project, or host forums for other future leaders to attend and learn from.