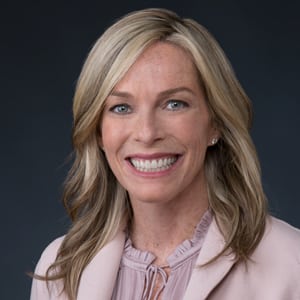 Tolchin helped evolve and rebrand NBCU Partner Lab, closing the gap between NBCU's networks and distribution partners. She continues to lead the company's TV Everywhere marketing strategy with connected device partners, and supports carriage agreements with hundreds of MVPDs. Next year will be critical for Tolchin and her team as they head into the Summer Olympics and the presidential election. She takes time out of her busy career to serve as a mentor, and says of NBCU that "the culture is built on collaboration, mentorship, diversity, risk taking and development."
What specifically does your company do to support and elevate the women who work there?
NBCUniversal is very focused on providing women equal opportunities for growth, development and advancement within the organization. I have been fortunate to be at NBC for over 20 years. The culture is built on collaboration, mentorship, diversity, risk taking and development. There are numerous employee training programs targeted with all employee levels in mind, that provide continual education to help build confidence and leadership traits. There are also ERG's such as the Women's Network and the Young Professional, that provide women (and open to men) across the organization a vehicle to discuss relevant topics and concerns and voice their opinions. I personally find it refreshing, after being at the company for over 20 years, to see more and more women in leadership positions. It is our job to continue to serve as role models for the younger women just beginning their careers.
What advice would you give your 13-year-old self?
I think at 13 I was focused on my friends, sports and of course, school. I wasn't as stressed out as today's kids seem to be. The anxiety so many of our children are experiencing now at such an early age about what college they are going to get into, what travel teams they will make, building the right resume of extracurricular activities frightens me. I think I would remind myself to stay inquisitive, keep playing team sports—as they teach you so many valuable lessons, and to make sure to carve out time for family and fun. I would also stress the importance of being independent and confident and not taking things too seriously. There is plenty of time for that—later.