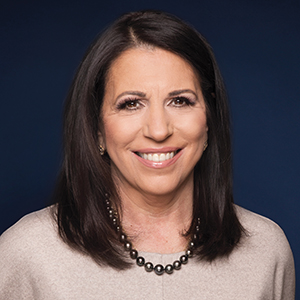 Years in Industry: Too many to count
Education: Pace University
Just one year after entering her current role, Gambelli has transformed the way Fox looks at advertising. She restructured the new Fox's ad sales organization around three verticals: entertainment, sports and news. She also successfully led the new Fox through its first upfront cycle in 2019. She may not have had the chance to put on an upfront event this year, but the possibilities for 2020 are still endless, especially thanks to Fox's March buy of AVOD service Tubi.
The COVID-19 pandemic forever changed my perspective on:
How we will work, socialize and communicate.
Number of subscriptions to streaming services:
4
When restaurants open back up, my first stop will be…
La Masseria.
Working from home has taught me…
How effective we are working remotely and discovering new ways to connect and engage with our clients.