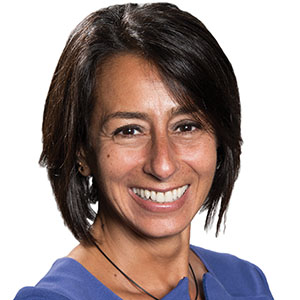 Years in Industry: since 1983
Education: Hofstra University
It's hard to find viewers more loyal than those of niche networks. INSP consistently ranked among the top 25 networks for all of 2019, leading Cerullo to launch distribution company Imagicomm Entertainment under INSP, as well as production company INSP Films. RIDE TV is increasing its programming under Fletcher, televising the Indian National Finals Rodeo for the first time. Ovation TV saw revenue growth from ad sales for the 11 years in a row, increasingly rare as an independent media company.
The COVID-19 pandemic forever changed my perspective on:
Office space and the productivity of working from home.
Number of subscriptions to streaming services:
3
Without sports on TV, I have…
Read more books
Last content I streamed:
"Mrs. America" is a great series
The first thing I'll do when I'm back in the office is…
Cancel all of my hour-long meetings and rebook to 30 minutes
Working from home has taught me…
That we are creatures of habit with the same weekly meetings and working from home brings to light the inefficiency of some meetings- people seem more prepared and meetings now are more efficient and more effective
Biggest challenge facing advertising?
That advertising is mostly considered a method to sell your product and the biggest challenge is to adapt to conveying the connection of your brand to consumers – so that indirectly you can sell product that resonates and is emotionally connected
Last show binged not on your networks:
"Money Heist" on Netflix
What product could you not live without?
Coconut oil