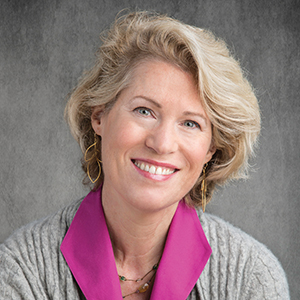 Years in Industry: 30+ years
Education: Stanford University
If running Discovery Channel and Science Channel wasn't enough Daniels added oversight of Animal Planet to her purview this year, further expanding her role as chief brand officer. Science Channel had its highest-rated year ever for W25-54 in prime and total day, and Discovery Channel was the No 1 cable net in M25-54 (excluding sports) for the fifth straight year. Discovery's Lifestyle nets are seeing growth, growth, growth under Finch. Managing the largest portfolio of cable channels in the country (11), the nets are the No 1 most-watched in the US among W25-54. HGTV had its highest-rated series in history with "A Very Brady Renovation," and TLC claimed the No 1 overall ranking for women in January 2020.
The COVID-19 pandemic forever changed my perspective on:
The ability to wander aimlessly through a grocery store, relaxed in knowing that anything I need will be there.
How has the pandemic shaped the industry's future?
The astounding amount of content that's been produced from apartments, shot by teenagers on cell phones, and managed from home offices which weeks before were guest rooms proves what we can do as an industry. I predict a more nimble, stripped down approach to a lot of content moving forward, and to an increased expectation from viewers for a more authentic, intimate look at the lives of talent and celebrities. Now that we've seen them inside their homes, messy hair and wearing yoga pants, we might not want the slick, glam squad versions anymore.
What about travel used to annoy you but that now you actually miss?
I used to get so tired of spending more nights in hotel rooms than in my own bed. Now I would kill for a night in a nice hotel… where someone else changes the sheets, prepares my meals and cleans the bathroom.
When restaurants open back up, my first stop will be…
Brunch at Bobby Flay's Gato, lunch at Alex Guarnaschelli's Butter, dinner at Geoffrey Zakarian's Lambs Club. Then I'll hit the road and visit Guy Fieri's favorites from Diners, Drive-Ins and Dives. That's how much I miss restaurants.
Is cable recession proof?
The cable environment is definitely changing, but it's absolutely recession proof. The ratings spikes during quarantine prove that people love to watch their favorite networks and that will remain, regardless of what happens with the economy.
Working from home has taught me…
It's taught me how much I can get done without the distractions of random phone calls, getting lunch, and travelling to meetings outside the office. It's also taught me that a nice pair of slippers can be considered "shoes" if I say they are.