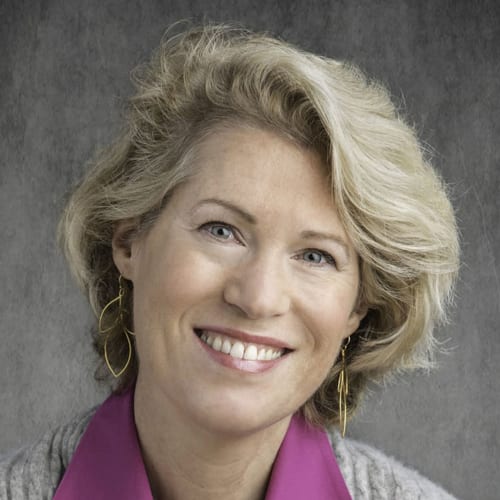 Years in Cable: 18
Education:­ Stanford University
One Word that Best Describes Me: Nimble
Samples, a former Turner veteran who led HGTV as president from 2007 to 2011, now oversees the flow of Scripps programming into 175 countries around the world. Finch, a self-confessed "major TV junkie," has risen through the ranks and steered the launch of one unscripted franchise after another. While rivals face tough decisions about monetization in an SVOD-dominated marketplace, Scripps has walked away from Netflix paydays, seeking to control its own destiny by re-emphasizing a linear strategy and tried-and-true scheduling savvy and promotion. Its magnetic content doesn't hurt, either. Top HGTV draw "Fixer Upper," which draws 4 millionplus viewers per episode, will get a companion show this year, and "Flip or Flop" is expanding to five new cities.
Q&A
What inspires you most about this industry? I am a major TV junkie—I mean MAJOR—so being able to be a part of something I love so much is an incredible privilege.
The biggest innovation in cable over the last year? I love how intuitive the cable carrier apps have become, and how much content can be accessed out of home. I can read about a show I want to see and immediately set a recording or reminder, no matter where I am.
What product or service could you not live without? It's a tie between my iPad and Fresh Direct. I'm passionately addicted to both.
Last show I watched not on my networks: "Morning Joe" on MSNBC. Just like coffee, I can't start my day without it.
Favorite podcast: I'm a big fan of "WTF." I love Marc Maron's interviewing style and his eclectic guests.