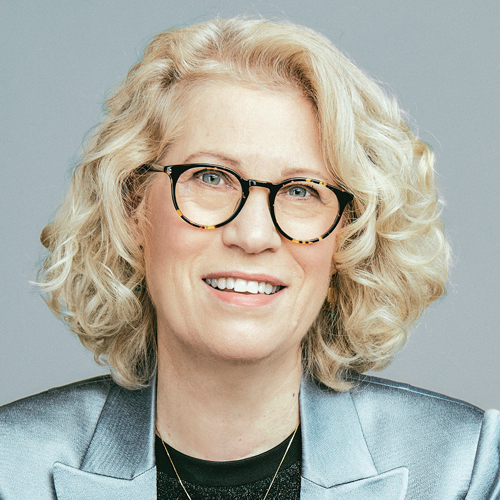 Finch oversees a consolidated organization comprising nearly 30 networks reaching 145 million viewers each month and accounting for 35% of A25-54/P18-49 prime cable viewing. An enthusiastic mentor—several senior positions on the U.S. Networks team are held by women—Finch believes every woman in business has a responsibility to help the next generation.
"For a long time, I thought success was measured by a title, a salary, the size of my team—those tangible, public-facing signs of achievement. But now I think success is about loving what I do and loving the people I do it with. That's a much more gratifying way to measure success, especially considering how many hours of my life are spent at work."
Takeaway from a time when I was the only woman in the room: I spent many years in network news at a time when female field producers were not the norm. And I was a new mom, which definitely set me apart. A number of news directors said they often didn't consider sending me on big assignments because "they assumed I wouldn't want to be away from my kids"—something my male counterparts never heard. That's much of why I left news.