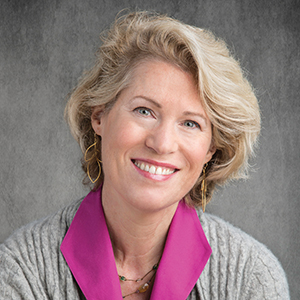 Years in Media & Broadband: 20+
Education: Stanford University
My personal superpower is: Helping turn unexpected TV personalities into household names
What habit are you keeping post-pandemic? Comfortable shoes.
How has the pandemic forever changed programming? A lot of artifice was stripped away in the shows we produced during quarantine. Talent let their guards down, we saw inside their homes, we met their families, and we all shared the same experience in a way that's never happened before on camera. That realness was embraced by fans and will continue to be evident throughout our content.
Number of times flown in the past year? Zero. And that's after receiving a congratulatory gift from an airline for being in their top 1% of fliers just one year earlier!
What show/movie hasn't been rebooted that you wish would be? "Friday Night Lights." It's been among my top quarantine binges and it holds up incredibly well.
My proudest professional achievement over the past 12 months is… Navigating multiple network teams through the lockdown and producing over 500 episodes of fresh content when most of the production world went dark. HGTV, Food Network and TLC saw record breaking numbers and even got an Emmy nomination for a cooking show shot by Amy Schumer's nanny, but the love letters from fans thanking us for being there for them is what was the most gratifying.