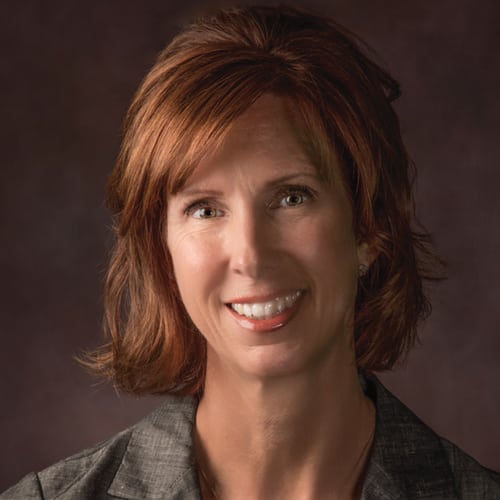 Years in Industry: 35+
Education: BA, Telecommunications, Indiana University in Bloomington; Program for Management Development; Harvard Business School
Motto I Live By: See a problem, pick it up!
Laulis is more than the highest-ranking woman on the operations side of the industry. She's a trusted and respected leader who makes time to understand both employee and customer perspectives, and sometimes rides along with technicians at work. Prior to the 2018 acquisition of Wave Communications, Cable ONE generated more than $960 million in revenue. This year promises big change. Laulis is integrating in new acquisition Clearwave Communications and rebranding Cable ONE as Sparklight.
Best brand campaign you've seen lately? While it's not out for general consumption yet, what I have seen of our Sparklight rebrand campaign has me excited! Our purpose is to provide communities across America connectivity that enriches their world and our promise is to connect you to what matters. This is especially critical to the communities we serve, as they tend to need access to the internet for items they cannot simply go down the street for. Our new campaign really highlights our evolution from a traditional cable company to a full-service provider that seamlessly connects customers to the things they care about, including family, work, entertainment and community.
Last show binged not on your networks: "The Marvelous Mrs. Maisel" on Amazon Prime
How do you stay motivated in your job? This is easy! I get up at 3:45am every day. We have so much opportunity and so many great associates at Cable ONE. Those two things propel me into the office each day to work with them to tackle our priorities and dream up new ones!
Favorite podcast: Not necessarily a true podcast but "Nike+ Run Club" has been a favorite of mine as I scale up my running mileage. Not only do they have wonderful interviews with running greats, they help interval workouts go easier! For a true podcast, my current favorite is "Rich Roll"—best-selling author, ultra-endurance athlete and wellness advocate.