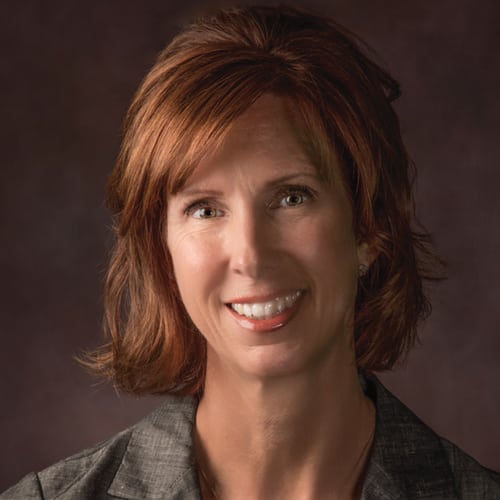 Years in Cable: 34
Education: BA, Telecom, Indiana University; PMD, Harvard Business School
Laulis became Cable ONE chair at the beginning of the year, following the retirement of Tom Might. Additionally, she filled Might's seat on the board of C-SPAN. These are accomplishments to be proud of, but Laulis is equally–if not more–gratified to have in her employ the approximately 200 Cable ONE associates, who stepped up to help restore service to victims of Hurricane Harvey last year, especially as many of those associates were affected themselves by the hurricane.
The biggest innovation in media/broadband over the last year? Over the last couple years really, it's been Full Duplex DOCSIS. Cable plant (almost) never dies, it just gets better. Thanks CableLabs!
Favorite restaurant: Any place with craft beer!
Best advice your mom or dad ever gave you? "Do the work and be ready for it to be inspected." The work is the reward. (Dad was an Army Colonel!)
Last show I binged not on my network(s): "Spring Baking Championship" on Food TV- yum!
If you could have a superpower, what would it be and why? To travel through time. I just returned from Machu Picchu and would love to have seen it in its heyday!