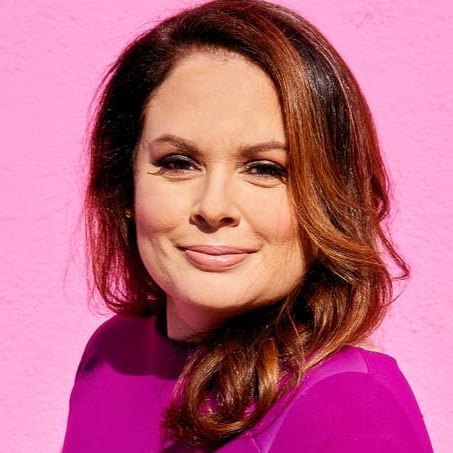 Rodriguez has been a key driver behind some of UCI's most successful campaigns, including the rebranding of the network under the umbrella "Univision. La Que Nos Une." ("Univision. The One that Unites Us"). Following the company's mission to entertain and empower the Hispanic community, she and her team also developed and launched the third installment of the "Todo Es Posible" ("Everything Is Possible") marketing campaign. "We must continue to ensure that we strive for diversity at the very top of organizations—not only at the C-suite and CEO level but at the board level as well," she says.
What are your thoughts on the industry's current response to the #MeToo movement, and its treatment of men who have been accused of sexual harassing and/or assaulting women and men? Are there other steps you feel should be taken?
I admire the courageous women and men who come forward emerging from the shadows to tell their traumatic stories despite the fact that they often pay a huge personal price for doing so. I am encouraged by the steps that have been taken in the industry, and that finally there is an understanding that this behavior is simply unacceptable. This is truly a watershed moment.
However, more must be done. We must continue to ensure that we strive for diversity at the very top of organizations—not only at the C-suite and CEO level but at the board level as well. Diversity is a business imperative, ensuring that voices are heard, that change and innovation occur and that we reflect the values and ethos of our employees and organization.
What's a recent example of a step forward for women in the media industry?
I am inspired by the women who are locking arms with each other, rallying together and raising our voices around both the #MeToo and #TimesUp movements. Issues around equal pay, representation and diversity are at the forefront of conversations in Corporate America in a way that they have never been before because we now understand the power we have as women to collectively bring about change.
Who is an inspirational woman you admire, and why?
I remember as a child being mesmerized by Rita Moreno. As a Puerto Rican, it wasn't until I saw her in "West Side Story" that I saw a woman who looked and sounded like my mother, my neighbors and my family. I could finally see myself, and my heritage, reflected in the mainstream media. Still, she was one of the only Latinas in Hollywood, and I hungered to see more diversity. This lack of representation is one of the reasons I was inspired to pursue a career in media. I have always been impressed how Rita created a path for herself where there was no path. She is the only Latino who has reached EGOT (Emmy, Grammy, Oscar, Tony) status, and the fact that she is in her 80s and continues to reinvent herself is incredible as well. All this, while leading with a quite grace, through hard work, kindness and dedication, is truly inspiring.
What's been the most dramatic change in your sector of the business today vs. three years ago?
There are certainly many to choose from. I would certainly say the increased personalization in the curation of content is definitely one of the top ones. When you think about delivering content, you must think about all the platforms people engage with now, and create unique experiences for each one on social, digital, on demand, thru experiences etc. Tied to this is the rise of analytics, which allows us to really target audiences with content and promotions in a way we could not before and that is really exciting. We are creating content for mass appeal and reach but doing so by appealing to people in the most personal of ways.
If there were a reality show based on your office, what would it be called?
"Que Venga la Alegria" ("Bring on the Fun"). Everyone always speaks about the "always on," 24/7, high-stress culture of the media business. But fact is, we always find the joy and bring the fun to work. It's an honor and a privilege to serve our Hispanic community and work in this industry.