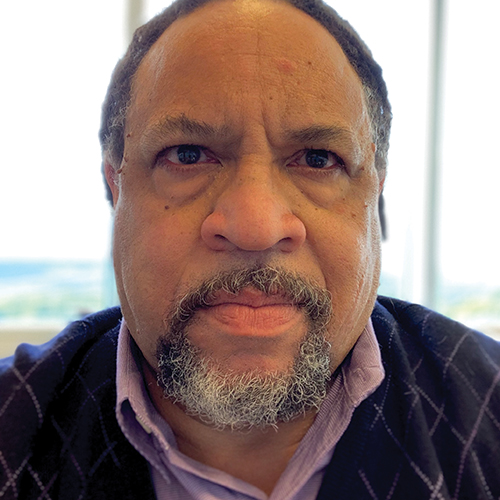 Lambert is responsible for providing counsel to the company's business services division. In addition, he drafts and negotiates agreements between Mediacom and its business customers. For those wanting to get their foot in the door, he offers this sage advice: "Learn about the business, even if it means steering outside of your lane to do so." If there were a reality show based on the office, he says it would tip its hat to Mediacom's longtime chief and be called, "What Would Rocco Do."
A February 2018 UCLA study revealed that of the 45 new scripted shows approved for 2017-18 across broadcast, cable and digital platforms, only four were from creators of color, all of whom were black. What is your reaction to this report?
This report indicates a breakdown in the pipeline for bringing the talents of creative people of color to the fore. People of color of all socioeconomic conditions find ways to consume video products, and it should be a goal across the content industry to make available to those viewers a variety of appealing content created by a broad spectrum of people.
What's a recent example of a step forward for diversity in the industry?
When an Oscar is awarded to an African-American for best original screenplay as was awarded to Jordan Peele this year, progress is evident and diversity is on the rise!
In what areas should the industry step up its efforts with regard to diversity and inclusion?
The industry should make a concerted effort within its various MSO, programming, suppliers, etc., to be sure there are pathways to the C-suites available to people of color. For example, corporate management training programs within organizations are a great way to identify and groom rising talent for ready access to senior positions within those organizations.
What's your best advice to someone just entering the video content/distribution industry?
Learn about the business, even if it means steering outside of your lane to do so. I believe the more you know about the economics of your industry no matter your professional role, you will likely be seen as a net contributor to the organization's success.
What's been the most dramatic change in your sector of the business today vs. three years ago?
Our industry is changing rapidly from a video centric product to one that is broadband centric. In other words, broadband is the service and video, telephone and home automation/security are feature sets of the service. This change is consistent with the continuing deployment of hyper speed broadband connectivity, which supports the increasing over the top (OTT) video trend seen by many in the industry.
If there were a reality show based on your office, what would it be called?
"What Would Rocco Do?"