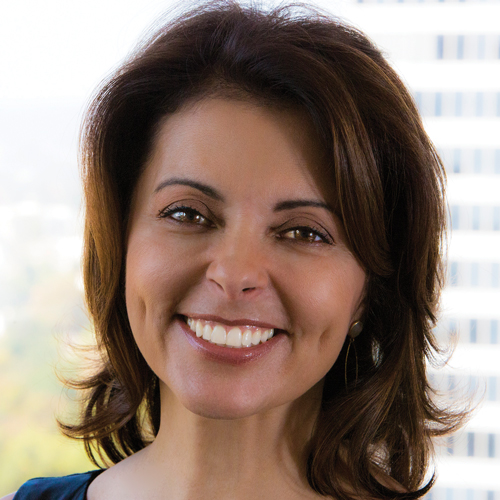 Years in Cable: 20+
Education: BA, John Carroll University
One Word that Best Describes Me: Closer
Revenge may be best served cold, but Allen believes justice is best served on a "dish." Entertainment Studios, one of the largest independent producers and distributors of first-run syndication for broadcast and owner of seven 24-hour HD cable networks, recently reached an agreement with DISH for distribution of its Justice Central.TV cable television network. The channel enables court enthusiasts to sit in front of many of TV's most popular judges whenever they'd like. Arouh helms the distribution and marketing divisions and leads efforts to secure cross platform distribution for all of ESN's networks. This fall, ESN's new comedy game show "Funny You Should Ask" will air in syndication nationwide and on ESN's cable network Comedy.TV.
Q&A
What inspires you most about this industry? We are living in the golden age of television.
Three years from now, what do you hope has been invented? A smart refrigerator connected to AmazonFresh to replenish.
My OTT prediction is… Brands will be hyper-targeted and enjoy a deeper and unique level of engagement with viewers.
If President Trump tweeted about you, he would say… "Slovenia is a hugely beautiful country!"
What product or service could you not live without? NEST
Last show I watched not on my network(s): "The Americans"