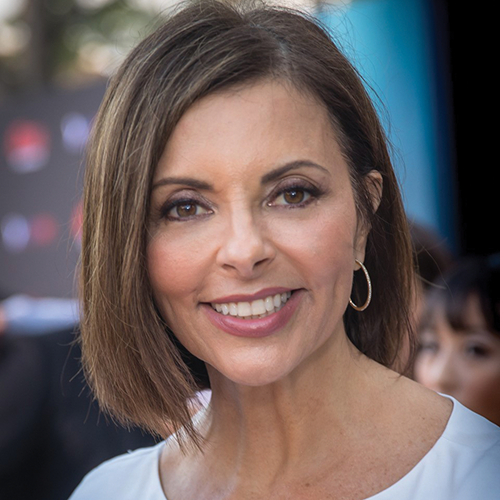 Years in Media & Broadband: 30
Education: BA, Communications, John Carroll University
My personal superpower is: My unstoppable work ethic
What habit are you keeping post-pandemic? Dinner with the family.
Favorite mask: KN95.
What's the future of direct-to-consumer streaming look like? There will be a consolidation of the SVOD platforms and proliferation of AVOD services, and an endless amount of FAST Channels.
Your comfort TV binge? "The Crown"
Last podcast listened to: "Gilbert Gottfried's Amazing Colossal Podcast"
My two proudest professional achievements over the past 12 months are: We've expanded our long-term partnership with Comcast. They launched Comedy.TV, JusticeCentral.TV, and Recipe.TV on Xfinity, July 28, 2020. We continue to experience higher ratings and increased distribution because of this historic deal. They also have video on demand and TV everywhere rights for those networks. Additionally, we jointly agreed to amend the terms for The Weather Channel and broadcast stations. Xfinity customers who receive The Weather Channel now have access to its weloveweather.tv website and app on an authenticated basis. Also, retransmission was extended for the Allen Media broadcast affiliated television stations. Last, Comcast launched Local Now digital app on Xfinity X1 and Flex in December. This is a result of the pioneering technologies developed by our respective companies that focus on delivering quality content and essential news and information to their cable subscribers who now get access to the free streaming service. Customers can simply say Local Now into the Xfinity Voice Remote to access the service's local news, weather, sports, traffic, and entertainment. Per Nielsen, Entertainment Studios Networks is #1 in Distribution Growth +125% for 2021
Justice Central.TV successfully achieved 45 million subscribers growing to over 50 million subscribers in 2021.
Recipe.TV hitting a new all-time high of 46 million subscribers growing to over 50 million subscribers in 2021.
Comedy.TV 33 attained million subscribers growing to over 40 million subscribers in 2021.
New slang word or phrase you've learned? Out of an abundance of caution.
What are you most looking forward to this summer? Spending the summer at the beach.