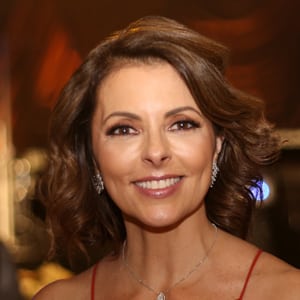 Seasoned distribution exec Arouh is tenacious in navigating the industry's tectonic shifts and securing deals and revenue for Entertainment Studios Networks. Driven by strategic problem-solving and adaptability, she's finishing up another year making power moves for ESN's seven nets. She successfully negotiated the DISH-JusticeCentral.TV carriage agreement that saw the network launch on the service this March and reach more than 40 million homes. And she's been a force in the launch of comedy game show "Funny You Should Ask" on Comedy.TV. Her best advice for relieving stress? "Eight hours of sleep every night!"
What is one way the industry can continue to evolve in ridding itself of gender discrimination?
Mobilize women into management roles.
What famous woman, living or deceased, would you like to have dinner with?
Jackie Kennedy
Best advice for relieving stress?
8 hours of sleep every night!