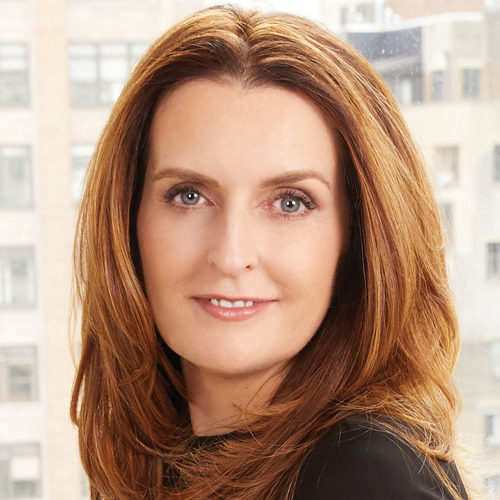 When major negotiations arise, Rice is the go-to lead responsible for driving distribution and revenue for the entire A+E Networks portfolio of networks. She has an encyclopedic knowledge of the business and an ability to balance the needs of both sides, a strategic agility that is her secret sauce. The key to success, she says, "Pursue your passion, work hard and the rewards will come."
What specifically does your company do to support and elevate the women who work there?
Abbe Raven, Chairman Emeritus, A+E Networks, created a mentoring program for senior women at A+E Networks that has proven invaluable to me. We are so fortunate to have her continued leadership and guidance. Additionally, a group of WICT's BMLI graduates at A+E got together and formed a female mentoring program called "Betsy Spark," where we pair up with rising female leaders across the organization.
How can the industry do a better job of recruiting women and ensuring they have a path to senior positions?
Overall, while there are gaps, I do think the industry has done a nice job recruiting women but still has a long road to go in terms of getting women to the table and to the CEO level. We need to sponsor women in our organizations as it's equally important as mentoring. Mentors advise and sponsors advocate. Both are necessary.
What advice would you give your 13-year-old self?
Pursue your passion, work hard and the rewards will come. Be inquisitive. Seek out great leaders that inspire and challenge you to be the best version of yourself.