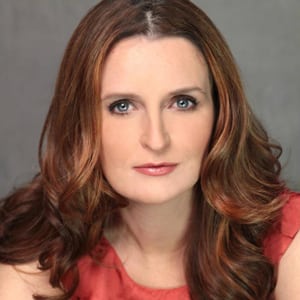 Front and center on major deals, Rice is an expert negotiator who is able to adeptly work through difficult and complex negotiations to consummate outcomes that are beneficial to both the network and the operator. It's high-pressure work, so Rice unwinds by laughing with friends and keeping a proper perspective. "As hard as these jobs are, and as complex and as difficult as they can be, this is TV," she philosophizes.
Who is your favorite current female TV character and why?
I love Leah Remini ("Leah Remini: Scientology and the Aftermath") and I'm going to toot our own horn here. A&E does an amazing job of brave storytelling, and Leah's deep dive into the Church of Scientology is inspiring women (and men) everywhere to speak up and tell their stories.
What is one way the industry can continue to evolve in ridding itself of gender discrimination?
I'm extremely fortunate to work for a company that has set the bar high, with a female CEO at the helm, Nancy Dubuc. Even more impressive is that Nancy succeeded Abbe Raven, as the second consecutive female CEO. Our industry needs to step up and give women a seat at the table and equal pay.
Best advice for relieving stress?
A great night with friends and a good belly laugh does it for me. As hard as these jobs are and as complex and difficult as they can be, this is TV.