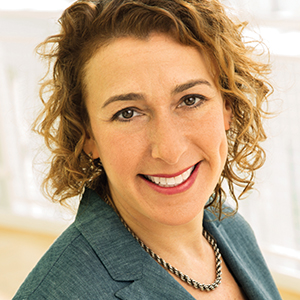 Years in Industry: 20
Education: BA Oberlin College
This quartet guides some of the biggest Discovery brands. White helped launch Discovery's DTC Food Network Kitchen app and premiered Food Network's "Buddy vs. Duff," the series' highest-rated freshman series since 2017 (P25-54). Page is gearing up for Magnolia Network's launch, unfortunately delayed from October due to production shutdowns from the coronavirus. Latman took over Page's role as president of HGTV in April 2019, and oversaw the debut of new tentpole series "A Very Brady Renovation." And TLC has its best prime yearly performance in 16 years among key demographics P/W25-54 and W18-49, thanks to Lee's leadership in strengthening the net's pop culture relevance.
The COVID-19 pandemic forever changed my perspective on:
What is possible for a team to accomplish together—even if we aren't in the same place at the same time and despite stressful and scary conditions.
How has the pandemic shaped the industry's future?
The pandemic has changed so much, including the ways we will produce, the ways we will monetize and the ways our teams will work. It has also unleashed incredible creativity and confidence in our brand as well as our ability to pivot and adapt.
Number of subscriptions to streaming services:
At the moment I have four.
Without sports on TV, I have…
Increased viewership on HGTV.
When restaurants open back up, my first stop will be…
A leisurely multi-course Italian meal with good friends and a nice crisp glass of Italian white wine.
Last content I streamed:
"Little Fires Everywhere"
"Tiger King" is a thing because…
It would be hard to make up a story like that. It's a glimpse into a very bizarre world, with strange, colorful characters, and unfortunately none of them have redeeming qualities. It has lots of twists and turns too, but the characters are what make it work because they are stranger than fiction—every single one of them.
Working from home has taught me…
The importance of walls. I expect that the next design trend will move away from the open plan to more individual spaces—with walls and doors. Families now have more need for separate rooms for offices, for streaming school/classes and other activities—and for some alone time.
Last show binged not on your networks:
"Unorthodox"
What product could you not live without?
Cheese
Worst job you ever had?
My first paper route. Being new to newspaper delivery, they gave me one of the worst routes—it was spread out and had LOTS of hills. Getting out there with a pile of papers on my bike in the sun, rain or snow in the early morning hours was hard! But I did love the feeling of accomplishment and money in my pocket and eventually I was "promoted" to a more condensed route with flatter terrain.