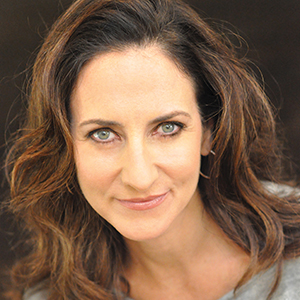 Years in Industry: 27 years
Education: BA Sociology, UC San Diego; JD, UC Berkeley (Boalt Hall)
With David Nevins' recent ascension to Chief Creative Officer at CBS, he has entrusted much of the net's creative destiny to Levine and Winograde, who nurture innovative storytelling under Nevins' watchful eye as Showtime CEO. It's been a wonderful collaboration from critically acclaimed series like "On Becoming a God in Central Florida" and "Billions" to a highly anticipated reboot of "The L Word" to new Kevin Bacon vehicle "City on a Hill" creating buzz and excitement. And let's not forget about the net's first-ever late night show "Desus & Mero," which has boldly moved to Sunday night to take on HBO's John Oliver powerhouse "Last Week Tonight." And have you seen "The Loudest Voice" with Russell Crowe? It's time for everyone to take notice, as this creative power couple makes big plans for 2021 and beyond.
The COVID-19 pandemic forever changed my perspective on:
The capacity of people to adapt—within the scope of 24 hours, we went from going to schools, offices, productions, etc. to never leaving our homes.
Number of subscriptions to streaming services:
Five (counting music – three for just video streaming).
Without sports on TV, I have…
Watched "Sports Center" do highlights of "The Last Dance."
My prediction for a new business or product that could emerge from the pandemic is…
A much broader, higher level of online education.
The first thing I'll do when I'm back in the office is…
Give my assistant Kim whatever counts as a hug in this new world; we've worked together for almost 16 years, and I really miss seeing her face every day!
Last show binged not on your networks:
"Unorthodox"
Worst job you ever had?
Selling hot dogs from a cart in Century City in high school.