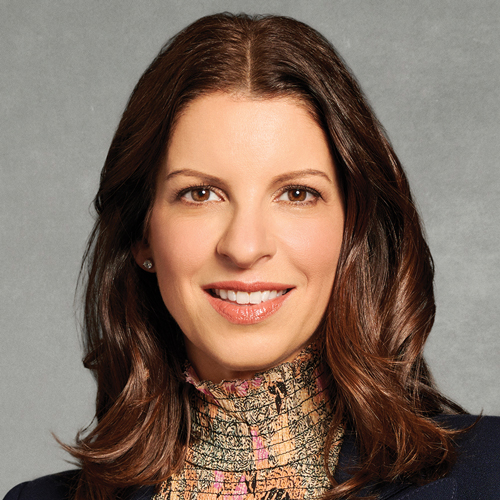 A public-facing voice, Juvelis is the architect behind the creation and promotion of the company's story, culture and brand. Helping to move the needle across all areas, she leads an internal communications strategy that elevates an inclusive culture and supports corporate social responsibility. And as chair of AMC Networks' inaugural DEI Brand Taskforce, Juvelis is determined to drive positive community impact.
"My daughter, Clio, is someone I respect and admire so much. I wish I had even a tiny bit of her dazzling wit, smarts, empathy, dedication and overall coolness when I was 14—or even now! I learn from her every single day."
What makes this industry a good fit for you? There's a thrill you get from being part of a show from the very beginning, then launching it into the world and seeing it ripple across the culture. Being part of something that makes a mark in the world, like so many of our AMC Networks shows have, never gets old.