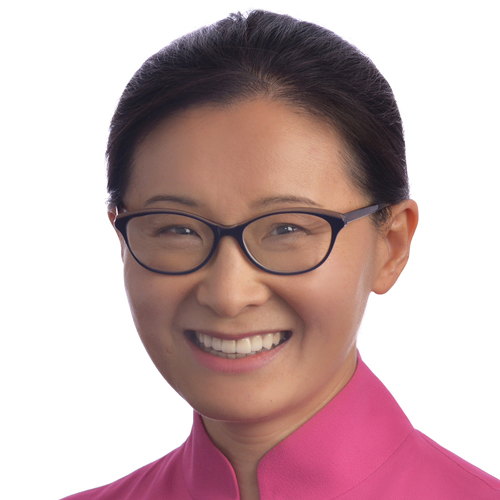 FreeWheel, if you'll excuse the pun, was on a roll this year with product releases and enhancements. The company put the advertising muscle behind the Super Bowl, Winter Olympics, World Cup and NCAA basketball and football championships. Aside from overseeing those feats, Yu also leads engineering operations, product development and organizational and technical architecture design across both Comcast Spotlight and FreeWheel. To boot, she mentors in the newly launched FreeWheel Mentor Program. "As an industry, we need to find a better way to organically attract diverse candidates," she says.
What specifically does your company do to support and elevate the women who work there?
At FreeWheel, we are investing in a wide array of programs and initiatives that ensure women feel engaged and supported in building a successful career. Internally, we offer a structured global mentoring program, local chapters of the Women's Employee Resource Group and specific leadership programs for women. One example is our Advertising Women in Leadership, a yearlong leadership development program that drives competencies in personal and team leadership. Our TECHWomen platform, a network of women technologists and their allies, is also gaining momentum and strengthening the representation and success of women in tech.
How can the industry do a better job of recruiting women and ensuring they have a path to senior positions?
As an industry, we need to find a better way to organically attract diverse candidates as well as to create work environments where we can all thrive and grow. That involves more than just hiring: It's about focusing on promoting diversity and inclusion throughout a company and committing to creating a workplace that reflects our communities. Another important aspect to furthering diversity and inclusion is to pay attention to-and incorporate—it in all aspects of our employees' experience.
Our Global FreeWheel Women's group offers employees support as well as the tools and resources for personal and professional development. We also partner with external organizations, including WICT, where we support membership and programs and host joint events. Additionally, each year, we send employees to participate in our parent company Comcast's Know Your Value, a program that helps participants uncover and recognize their personal and professional value—by inspiring individual growth.
What advice would you give your 13-year-old self?
Trust that you are the only one who can define yourself. Don't let others tell you what you can or cannot do. Don't blindly follow others just because it is what everyone else is doing. More frequently, you'll realize that the truth is in the hands of the few. Speak up, share your perspective, for it may help others, too. Be brave and be strong. Believe in what you believe in, follow your heart and trust that you will benefit from it, too.