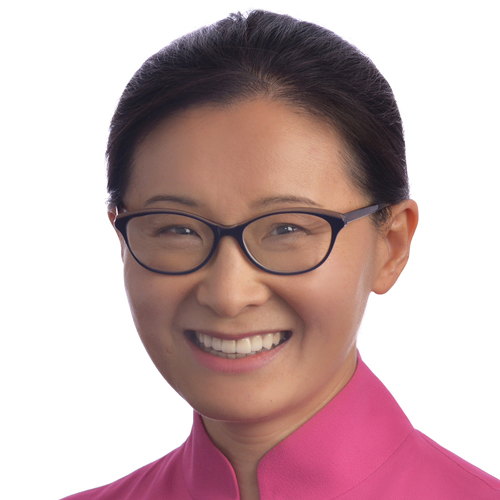 When Yu left Google and helped create FreeWheel in 2007, she never imagined all that the video advertising company would accomplish. March saw FreeWheel host its first ever "Nowfront," an opportunity for advertisers to learn how to plan, buy and measure in the ever-changing media landscape. A major part of FreeWheel's success has been its commitment to hiring people from diverse backgrounds and walks of life and giving them an environment to feel comfortable in their skin. "We want to ensure that we have different perspectives represented when solving complex problems and create opportunities for people to make an impact at every level," Yu says. "Inclusion drives innovation. It's that simple."
What does your company/organization do to ensure all employees feel included?
Being able to be your whole self at work is really important to us. At FreeWheel, creating a culture of inclusion, where people can celebrate who they are and be valued for it, is key. It's not a platitude, it's a business imperative. It's critical that we have a workplace culture that recognizes the importance of different kinds of people, backgrounds and cultures, as well as the different types of thinkers, problem solvers and leaders. We want to ensure that we have different perspectives represented when solving complex problems and create opportunities for people to make an impact at every level. Inclusion drives innovation. It's that simple.
Some examples of how we put this into practice: At FreeWheel, we host many events that bring the company together: from our Pride celebration; to our Gig Program, where employees get to try out new opportunities; to Innovation Time Outs, where engineers get to work on their own projects and present them to the team. Our Cultural Pillars give employees the opportunity to shape our workplace culture and define how and what they want it to be through inclusive workshops.
We recently launched our "FreeWheel Presents" speaker series, where thought leaders in the industry share their ideas and paths. (Recent speakers include Duriya Farooqui, president of Point A and a board director for Intercontinental Exchange; and Denise Colella, who oversees advanced advertising strategy and products at NBCUniversal.)
We also support community involvement through programs and events such as Comcast Cares Day, Bowling for Breast Cancer, Girls Who Code and Minds Matter, to name a few.
How can diversity be better incorporated into the recruiting process?
It starts with the pipeline. We need to ensure that more women and people of color are pursuing STEM education and careers. Supporting, cultivating and championing the next generation of leaders by attending events like Grace Hopper helps to ensure we are hiring diverse STEM talent. Attending last year (and this year in October) was a wonderful opportunity for us to hire some wonderful young women into our organization. Training our leaders on unconscious bias and ensuring that we have diverse interviewing teams are two other tactics that we employ.
Can you share a successful diversity program at your company or one you've observed at another company or organization?
At FreeWheel, we have several different employee resource groups, such as our Global FreeWheel Women's and PRIDE/OUT. These ERGs offer employees support as well as the tools and resources for personal and professional development. One example of how we bring this to life is through our weekly Woman Crush Wednesdays (#WCW) series, in which we celebrate and spotlight fantastic female teammates. We also partner with external organizations, including Women in Cable and Telecommunications (WICT), where we support membership and programs and host joint events. Additionally, each year, we send employees to participate in our parent company, Comcast's, "Know Your Value" program that helps participants uncover and recognize their personal and professional value—by inspiring individual growth.
What questions is the industry not yet asking in its efforts to be more diverse and inclusive that it should be?
As an industry, we need to find a better way to organically attract diverse candidates as well as to create work environments where we can all thrive and grow. That involves more than just hiring: It's about focusing on promoting diversity and inclusion throughout a company and committing to creating a workplace that reflects our communities. Another important aspect to furthering diversity and inclusion is to pay attention to – and incorporate – it in all aspects of our employees' experience.