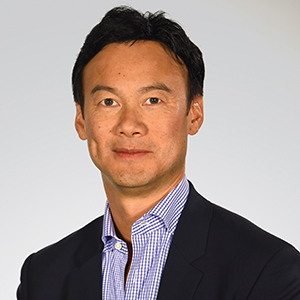 Years in Industry: 11
Education: Georgetown University School of Foreign Service
Goei oversaw the successful acquisition of Cheddar to help create the Altice News and Advertising division, integrating its advertising business with Altice News and expanding i24 News. With the 2020 presidential election coming up, it's likely Altice News is only going to get bigger. Goei also led the launch of Altice Mobile in September, and the company ended 2019 with 69,000 mobile lines. With all of that, Goei led Altice's stock up by more than 65% in 2019 and strengthened the company's commitment to diversity and inclusion.
The COVID-19 pandemic forever changed my perspective on:
Our employees' resilience and dedication to serve. To see how quickly our teams came together for one another, for the business and for our local communities and first responders has been awe-inspiring.
How has the pandemic shaped the industry's future?
What we have seen as a result of this pandemic is the acceleration of so many business and cultural trends – nearly all of them involving connectivity. Within our industry specifically, we are going to see more reliance on connectivity than ever before, particularly as customers and businesses get comfortable with transitioning analog behaviors online such as virtual doctor visits or telecommuting.
The future of broadband is…
Critical to the health and evolution of all parts of our world. As we've seen over the last few months, broadband connectivity is needed to keep healthcare facilities connected to patients, to connect students to teachers and businesses to customers. As we look to the future, broadband connectivity will be more important than ever as we adjust to our new normal.
Is cable recession proof?
People's need for a reliable path to the information and media that they want will always be a constant. And we know much of that will be enabled with a connection to the Internet in some form. The user experience or platforms that deliver the front end, the size and scope of products are all subject to change as we've seen throughout the history of our business, but the market for that kind of access will always remain.
Working from home has taught me…
A new appreciation for balance between personal and professional lives and the importance that family plays in both of these worlds. I've learned many lessons during my time working from home and will carry them into the future in the way I lead my teams.
Best TV commercial you've seen recently?
The recent TV commercials from Optimum, Suddenlink and News 12 focusing on keeping communities connected and helping small businesses in their time of need have been a proud moment for our company and show the kind of partnership service providers like Altice USA need to provide local communities. I think we could all use some inspiration during this difficult time and seeing these offerings of support are shining a bright light on positivity.