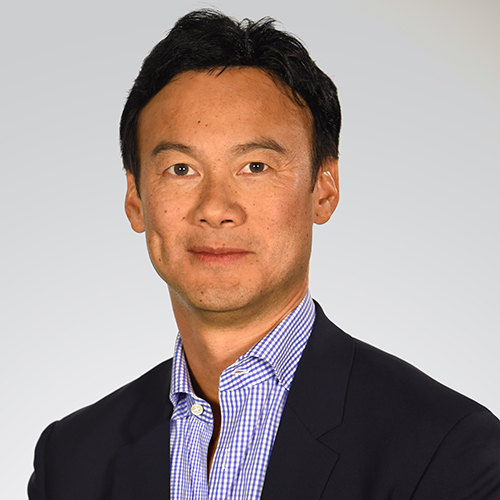 Goei and his team at Altice USA more than survived: they've thrived despite the challenges of the COVID-19 pandemic. He has supported efforts for the company to grow organically through its fiber-to-the-home push as well as through acquisitions like that of Morris Broadband. He is currently leading the company through a massive rebrand that will eventually bring all of its products together under the Optimum name. Altice USA is also ready again to move full steam ahead on its mobile product after reducing churn and raising customer satisfaction through a customer migration to T-Mobile's network. The Optimum Mobile brand now touts 180,000 subscribers with only a 3.8% penetration rate with Altice USA's residential customer base, leaving plenty of room for continued growth. "There is always more we can do to make sure we keep DEI progress at the forefront, and at Altice, we face the tough conversations head-on to show our employees our commitment to them, which in turn helps us be a better company for our customers," Goei says.
Do you think there has been significant progress on DEI in the industry in the past year?
I've long felt that real change in the DEI space comes from having open discussions and focusing on our colleagues first. Within the past year, we as a country have been forced to address inequality across many fronts – and we've had to take a hard look at how that translates to our respective workplace cultures. Over the past year, I have witnessed significant progress at AUSA in response to employee needs. At Altice USA, we prioritize a steady cadence of employee forums such as our town hall on Race Relations and Allyship, along with smaller discussions with our affinity group leaders and management on a variety of topics. These sessions encourage discourse and reinforce our expectation and commitment to an inclusive culture where employees feel comfortable being their authentic selves. I have seen the positive impact of these discussions not only to our workplace culture but also as we strive to further embed diversity as a driver for innovation – essential if we are to provide best in class products and services that resonate with our customers and communities.
There is always more we can do to make sure we keep DEI progress at the forefront, and at Altice, we face the tough conversations head-on to show our employees our commitment to them, which in turn helps us be a better company for our customers.
Best initiative to come out of one of your company's Employee Resource Groups?
At Altice USA our best resources are each other – and by extension of that our employee affinity groups, including the recent addition of our eighth affinity group "ACT: AAPI Community Together". I'm continually impressed by the passion and commitment of our affinity groups, which makes it difficult to choose the best initiative. If I had to highlight one, it is inspiring to see our affinity groups partner to host events that highlight intersectionality, recognizing that we all have multiple and intersecting identities that contribute to who we are – from race, gender, religion, and sexual orientation to name just a few. As one of many examples, our HER Impact Network (women's affinity group) held recent panels – one in partnership with Altice Access (accessibility affinity group) to explore intersectionality of women and the disability community and another with our Black Employee Affinity Network that focused on sharing the experiences and challenges faced from a black women's perspective. These sessions lead to meaningful conversations amongst colleagues that are essential as we strive to foster an inclusive workplace culture.
This is just one of many highlights I can point to that make me so proud of all the work that our groups are involved in to ensure all our employees feel welcome, celebrated and have access to space for meaningful conversations that enact change. With that, we have been able to obtain several recognitions for being a best place to work for diverse employees. This year, we received recognition from the Disability Equality Index as a Best Place to Work for Disability Inclusion. We also received recognition from the Human Right Campaign Foundations as a Best Place to Work for LGBTQ Equality for the third year in a row. The work of these groups and their leaders continue to do has led to important conversations internally, and ultimately upkeep of our best practices.
What's been the most dramatic change in your sector of the business today vs three years ago?
The last three years have been defined by the continued growing reliance on quality, high-speed broadband. With the pandemic putting this trend on an accelerated path, we only expect it to continue as we look ahead, and brands fully embrace digital customer experiences and services.
As we see this shift play out more and more in education, healthcare, commerce, transportation, and many more sectors, it has had a profound impact on how companies like Altice USA think about our investments in network infrastructure, security, along with the support that is needed to deliver great and reliable products to our customers every day.