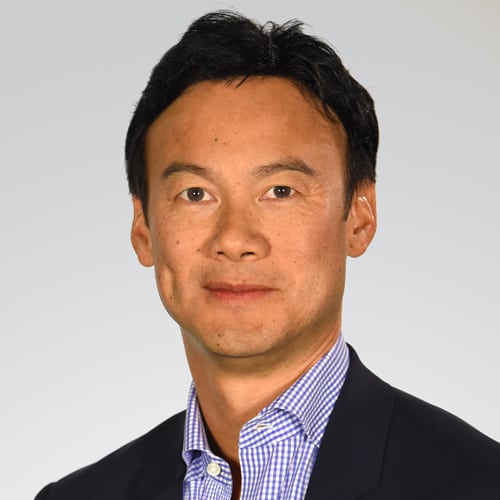 Years in Cable & Telecom: 9
Education: Georgetown University School of Foreign Service
Goei started the year with a bang, with the market reacting positively to the decision to spin off Altice USA as it removed the overhang of the European business. The momentum has continued with the rollout of the Altice One box, which offers a modern user interface for video while also serving as a broadband modem, WiFi router and home phone control center. And there's a lot of excitement over what Goei has planned for Altice USA's Sprint MVNO. The MSO is not expected to launch wireless until next year, but with a full MVNO (compared to the light MVNO that Comcast and Charter have with Verizon) it should have greater control of the customer experience. Goei, who is being feted by the Museum of the Moving Image as a top leader in media this month, is seen as a cool-headed exec who will be on the lookout for M&A opportunities.
What's the best advice you've ever received from your parents? They always drove me to get a great education and helped me to understand that nothing in life comes easy.
What is an area where media/telco could use improvement? The total customer experience across product, billing and service needs to be simplified. As an industry, we need to put customers in more control of choosing what they want and giving them the tools to deliver on their needs.
What product or service could you not live without? My phone because talking to people is still hugely important, even when on the go. Yes, the smart phone allows for lots of work efficiencies, but our world is still based on relationships. And being able to talk with someone one-on-one makes a big difference for me.