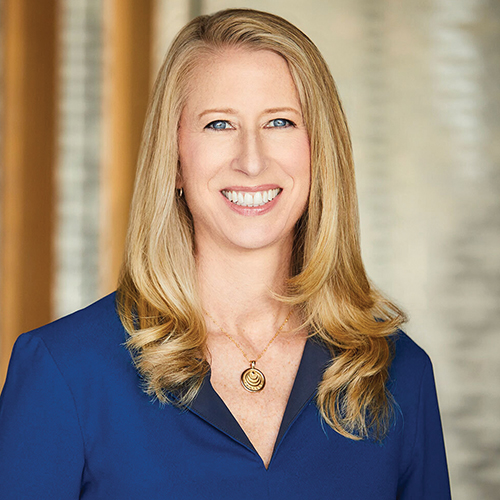 At a time when competitors are cropping up faster than squirrels at a dog park, the prospect of growing and maintaining a consumer customer base is more challenging than ever—even for the country's largest internet service provider.
Enter Dana Strong, who stepped into the role of Comcast president, consumer services, in January 2018 and has overseen a banner year for Comcast Cable's residential business including expansion in its Xfinity franchise with mobile phone and Flex streaming services. Despite losses in video customers, Comcast is on a massive roll in the data department, ending Q1 2019 with 27.6 million total high speed internet customers on top of its 13th consecutive year of at least 1 million high speed data net customer adds.
"We had an outstanding year of growth in 2018, the best in our history for high-speed data subscriber growth, so a constant focus is how we support our divisions in the field with breakthrough campaigns and tactics to help them sustain and convert the customer momentum," Strong tells us. The former Virgin Media exec adds that in addition to focusing on continuous improvement across product offerings, "we continue to lean in heavily to reimagine our customer experience across all contact channels and customer journeys and ramping up how we better leverage insights to enhance how we go to market with offers and products."
At the center of Comcast's residential offering is personalized in-home WiFi service Xfinity xFi, originally launched in 2017 and in perpetual evolution mode. Today more than two-thirds of the company's residential video customers have Xfinity X1, and current xFi "power users" connect nearly 20 devices in the home over WiFi daily.
"Our focus for any campaign always starts with the customer and deeply understanding their needs, and our recent repositioning of Xfinity xFi is a great example," Strong says. "As we all know, speed is a critical element in any broadband service, but consumer insights led us to broaden our conversation to reflect a more holistic value proposition of speed, coverage and control. That insight informed our product roadmap for xFi."
Strong says the "secret sauce" was then taking xFi to market with a campaign that spanned two dimensions: "The first was to build consideration of the xFi brand by creating an emotional connection with audiences and awareness of the product potential for speed, coverage and control," she says. "This was complemented with the Amy Poehler acquisition campaign, designed to convert consideration. That approach has helped us deliver outstanding growth in our broadband business."
As well as embracing the new and shiny, Strong believes in the power of elevating existing pockets of service. She cites the recent redesign of Comcast's process for consumers who are moving to a new residence, "Move In A Minute," as an example of applying innovation to improve the experience of the existing customer base. "About 40 million people move each year in the US. It is a stressful and busy time for households. So we prioritized building a solution to make moving services easier and faster," she says. "In the few months since we launched the complete digital solution we've seen the time it takes to move reduce by 95% and customer net promoter scores increase."
What's next in terms of growing Comcast's consumer business? "I'm energized by our roadmap as we head into the second half of 2019, with clear recognition that not all customers are the same," Strong says. "We are zeroing in our focus on the products and services that deliver superior experience and offer the best value proposition for each of our customer segments. And we are meeting them where they want to meet us—on xfinity.com, in retail stores and when they call—and delivering on our brand promise of Simple. Easy. Awesome."
– Cathy Applefeld Olson
FAST FACTS
Comcast's gigabit cable service is available to nearly all of the 58 million homes and businesses in the company's US territory.
375,000: Number of total broadband customers added in Q1 2019.
75%: Percentage of residential Xfinity Internet customers who receive speeds of 100 Mbps or higher.
16 million: Number of Xfinity Internet customers to whom xFi is available.
170,000: Number of wireless subscriber lines added in 1Q19; Comcast ended the period with 1.4 million lines.