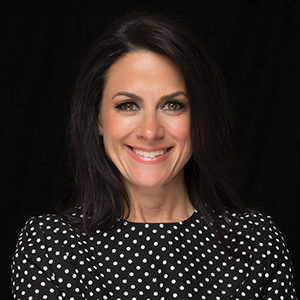 Years in Industry: 22
Education: BA, Williams College; MBA, The Wharton School
Nat Geo's Monroe is a force of nature (no pun intended). And sky's the limit on how Nat Geo's assimilation into the Disney empire could further amplify her bold creative direction first forged under Fox. With incredible and varied series like "Genius" and "Planet Earth" under her belt—not to mention the now quite prescient "The Hot Zone," which came out months before the COVID-19 pandemic—Monroe has proven herself both a creative visionary, business strategist and yes, even a marketing genius (Einstein, Picasso and Aretha would be proud). And it seems she's perpetually topping herself. This is someone who can pivot from the historical panorama of "Barkskins" to the mind-bending psychedelia of "The World According to Jeff Goldblum" and somehow continue to stay on brand—all while juggling meetings with A-list talent ranging from Cynthia Erivo to Ron Howard to Darren Aronofsky. It's fabulous to watch. And we're hooked.
The COVID-19 pandemic forever changed my perspective on:
How overrated wearing shoes every day really is.
Number of subscriptions to streaming services:
5 (and growing!)
When restaurants open back up, my first stop will be…
For sushi.
Working from home has taught me…
How much creative energy I derive from actually being in the office with my team.
Last show binged not on your networks:
"The Last Dance" on ESPN.
What product could you not live without?
These days? My Nespresso machine.