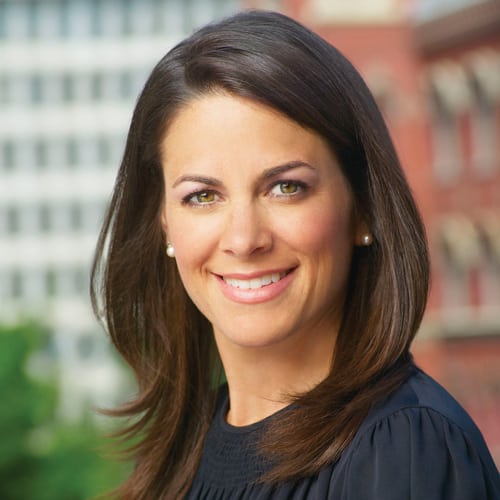 Years in Cable: 20
Education: BA, Williams College; MBA, The Wharton School
Monroe is always looking for—and finding—ways to broaden the reach of Nat Geo and Nat Geo Wild with key talent behind and in front of the camera. She premiered the network's first scripted series "Genius" from producers Ron Howard and Brian Grazer, which first chronicled the life of Albert Einstein and now is tackling Pablo Picasso. Upcoming is doc series "Hostile Planet," from executive producer and Oscar-winning cinematographer and director Guillermo Navarro, "Brain Games Live" and free solo climbing docs. Monroe reinforces the network's commitment to sciences by turning 27% of its proceeds to the National Geographical Society.
Best advice your mom or dad ever gave you? "The latest you should ever be to a meeting is on-time."
What product or service could you not live without? Glamsquad
What's the first thing you read in the morning? Work emails (sadly)
Last show I binged not on my network(s): "Silicon Valley" (HBO)
If you could have a superpower, what would it be and why? To be in two places at once.