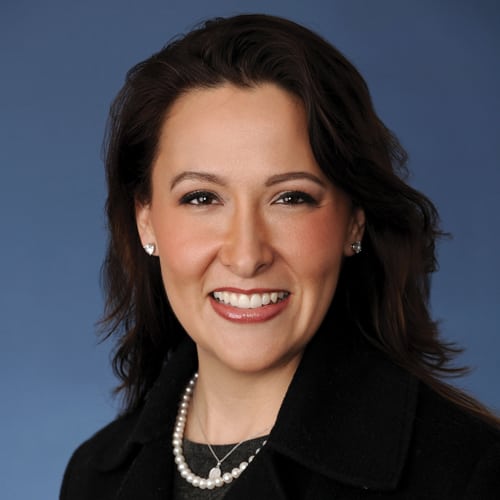 Number of Years in Cable: 17
Education: BA, University of California at Berkeley; JD, New York University School of Law
One Word that Best Describes Me: Indefatigable
The historic MLB in-market streaming deal for 15 Fox regional sports nets was a high point of Teran's year, but not the only one. She also guided the relationship and the deal with BAMtech to provide select backend services, was the lead legal adviser in the herculean preparations for Fox's first FIFA men's World Cup in Russia and made key contributions to the incredible growth of FS1, which delivered record-setting ratings in 2016. As she continues to find new approaches to content delivery across nonlinear platforms, expect this longtime Fox exec to demonstrate her savvy anticipating change so Fox can effectively maintain a competitive advantage.
Q&A
What are the top three qualities you look for in a hire? Intelligence, hunger, and a real sense of humor.
If President Trump tweeted about you, he would say… nothing that you could print.
How long is your morning commute? One and a half TED talks.
Favorite Saturday morning cartoon from your childhood? "Captain Caveman"!!
Last show I watched not on my networks: "Billions"