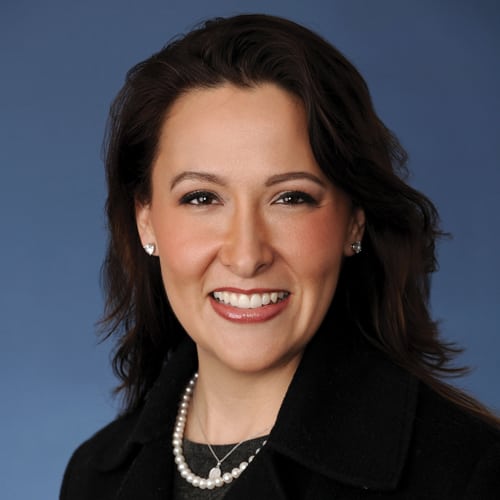 Years in Cable: 18
Education: BA, University of California at Berkeley; JD, New York University School of Law
With direct responsibility for all of the business and legal affairs in the domestic sports business as well as global sports acquisitions, Teran has her pulse on an ever evolving industry. It's been a busy year with Fox successfully tying up the rights to Thursday Night Football for the next five years. Plus she served as the lead adviser for Fox's first FIFA World Cup in Russia. Her job has her finding solutions for operational and strategic growth issues domestically and abroad, yet she still finds time to mentor junior executives. Teran's also living proof of the power of sports. She initially wasn't much of a fan when she joined the company 17 years ago, but she has become an avid fan now—especially of international soccer. And as a trilingual (English, Spanish and French) she can cheer for a lot of different teams!
Favorite restaurant: Shaya in New Orleans— James Beard award winning Israeli meets southern cuisine. It doesn't sound like it makes sense… but it is absolutely incredible. We had to go back again on the same weekend just to experience it again…
What's the first thing you read in the morning? my email
Favorite podcast: I always listen to "TED talks" on topics that interest me, but my current podcast obsession is "Finding Mastery"— where Michael Gervais interviews athletes, coaches, executives on what they've done in their lives to achieve mastery in their area. Incredibly insightful and motivational— especially when you are in LA traffic!
Service couldn't live without: Sad, but honestly, it is Amazon express delivery. With a 3-year-old kid and a job that involves extensive travel, one button ordering and quick delivery saves my life on a regular basis!