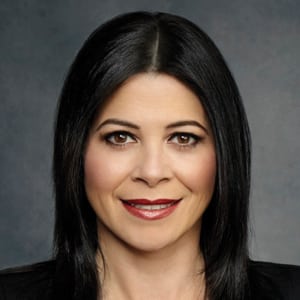 Each network within AMC is unique, but Bragan incorporated an across-the-board series of PSAs for this year's Black History Month, airing them on brands ranging from AMC to WE tv. The customized spots explained what Black History Month means to participants, members of the Congressional Black Caucus, which included Reps Donald Payne, Jr. (D-NJ), Gregory Meeks (D-NY) and Val Demings (D-FL)—and they're just one example of Bragan's innovative work to keep marketing around the AMC family of nets current and outstanding in the field.
What's a recent example of a step forward for diversity in the industry?
Having the conversation as a first step, then putting action behind it. Diversity and inclusion is now just not a nice thing to do, but recognized as important to every aspect of the business.
In what areas should the industry step up its efforts with regard to diversity and inclusion?
Continuing to increase opportunities for people of color in the executive ranks and top creative roles.
What's your best advice to someone just entering the video content/distribution industry?
Work smart, hard and be open to new thoughts and ideas.