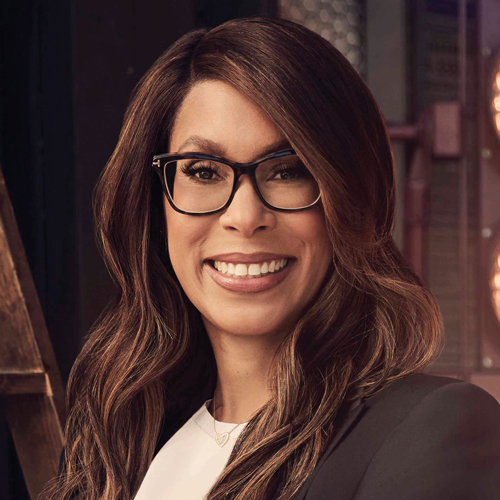 The first Black woman to be president of a major TV network—ABC Entertainment Group—Dungey in 2020 was named chairman of Warner Bros. Television Group. Under her leadership, the unit produces more than 110 live-action, scripted and unscripted series as well as animation for platforms like HBO Max, external streaming services, cable and broadcast.
"One challenge I think women still face in the workplace is the fear that if we fail we will be judged to have failed for all women—that maybe we'll have hurt the chances of every woman who tries to follow in our footsteps. And we have to fight that fear —not let it stop us from taking those chances and risking those failures—so we can keep accomplishing extraordinary things."
How has your definition of success changed over the course of your career? When I was first starting out in the business, I was really focused on climbing the ladder and felt like success was defined by the job you had. What I've learned over the course of my career is that success is defined by the impact that you've had, and by what you've been able to accomplish. I think that real success is judged not by what job you have but by who you are – by the quality of your character, the quality of the people you surround yourself with, and by the positive change you've been able to champion.
Quote I draw inspiration from: "I've learned that people will forget what you said, people will forget what you did, but people will never forget how you made them feel." – Maya Angelou
Takeaway from a time when I was the only woman in the room: I realized I was there for a reason. I was hired for my opinion – and if I didn't share it, I wasn't making a meaningful contribution to the team. If I didn't make my voice heard, everyone in that room, no matter how noble their intentions, would leave with a limited perspective. An opportunity to educate and expand some minds will have been missed. No matter how scary it was to speak up, that's what I was there to do.