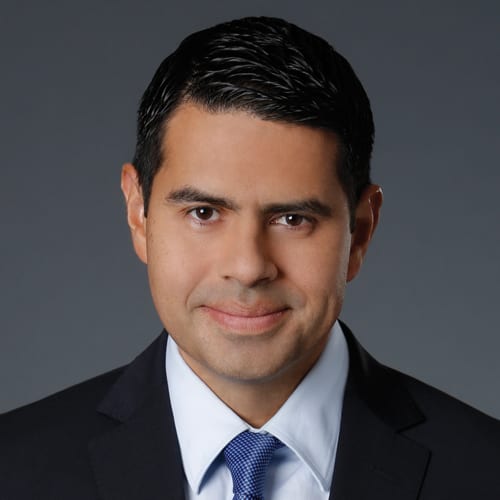 Years in Industry: 15
Education: BA, Harvard; MBA, the Wharton School at the University of Pennsylvania
For Spanish-speaking soccer fans, 2018 was the year of Telemundo Deportes. Conde scored a major goal last year with Telemundo Deportes serving as the Spanish-language home of the FIFA World Cup. Tourney coverage generated a record-setting 130 million livestreams and nearly 2 billion live minutes viewed. The network this summer will unleash extensive multimedia coverage of 2019 Women's FIFA World Cup and Copa America. Conde accomplished all of this while also facilitating the major move to Telemundo Center, a Miami facility that brought together six separate properties in a single facility. His list of many accolades includes receiving the Brandon Tartikoff Legacy Award at NATPE 2018.
Best brand campaign you've seen lately? Buby vs Bublé Super Bowl ad. Bubly Sparkling Water
Biggest challenge facing the industry? OTT Wars
Skinny Bundle can't survive without… Telemundo.
Who would you cast to play yourself in the story of your life? Matt Damon… if he was Hispanic.
How do you stay motivated in your job? Recognize that change is the new normal.