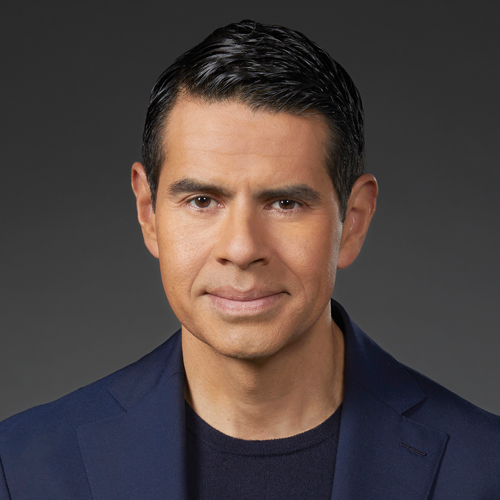 Conde has been a force at NBC- Universal who continues to take on more responsibilities. In July, his role expanded to include Telemundo Enterprises and NBCUniversal Local, which encompasses 43 NBC/Telemundo stations across the country.
The challenge of juggling multiple businesses hasn't lessened his commitment to DEI. "As the largest news organization in the country, serving national and local audiences in both English and Spanish, we have an incredible opportunity to set the industry standard with a diverse workplace in all its forms and reflect all the communities that we serve," he says.
Conde, the first Hispanic leader of a major English language news organization, took the position of News Group Chairman in 2020. One of his first acts was to launch the "50% Challenge," which aspires to reflect the audiences served by increasing diversity in the news team. An important component was the creation of journalism training program NBCU Academy, which now partners with 45 academic institutions serving diverse populations, providing $8.5 million in funding to prepare students for a career in journalism.
"We've made great progress across NBC News, CNBC, MSNBC and NBC News NOW, but there is always more work to do," Conde says. "This is an ongoing commitment to reflect the audiences we serve. It is essential that we continue building trust with our audiences by reflecting who they are by gender, by race, by geography, by socioeconomic background and by diversity of perspective."
When Conde reflects on those who've made an impact on his career, he credits his parents for teaching his brothers and him to dream big, work hard and stay humble. He considers late Secretary of State Colin Powell, whom he served under as White House Fellow, one of the great leaders of our time. "He taught me the importance of moral clarity, vision and courage—most importantly doing the right thing, even if it's hard," Conde says.
He seems to have learned those lessons well, with City College of New York presenting Conde with the inaugural Colin L. Powell Distinguished Leadership Award earlier this year for his professional accomplishments and dedication to raising others up. Linda Powell presented the award, saying, "Cesar Conde is a visionary and innovative leader who has dedicated his career to shaping the future of media and empowering diverse voices in the industry. He has made it his mission to create a more inclusive and representative media landscape."