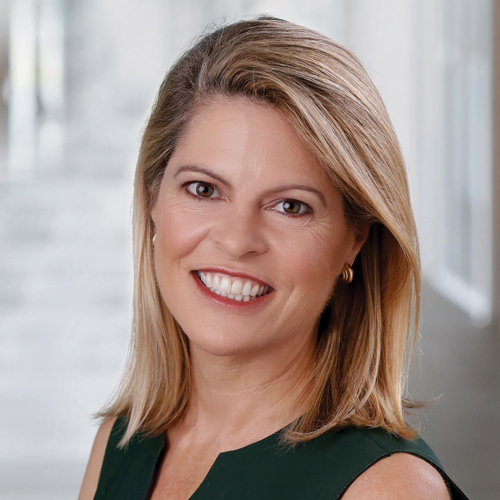 Bohigian was the guiding force behind Charter's participation in the Rural Digital Opportunity Fund auction, providing strategic counsel to guide the organization through the planning, application and implementation process. She also was instrumental in developing Charter's rural broadband initiative, working toward equitable and timely access to utility poles to ensure quick expansion of broadband into rural areas.
"Early on, I think I mostly saw success in terms of concrete advancements—explicit policy changes, promotions, etc. But being able to encourage women in my field—formally through WICT or our Spectrum Women group or more informally—has actually become one of the most rewarding aspects of my career."
What makes this industry a good fit for you? I love this industry. It's always changing as technology evolves, which keeps the job exciting, and our products and services really improve people's lives.
If TikTok had existed when I was young, I would… have been sleep deprived, although perhaps a better dancer and cook.
What unique challenges do women still face in the workplace? While the balance is getting closer to even, caregiving responsibilities for children and elderly parents still fall disproportionately on women. That's a role many of us treasure, but it can mean we need more flexibility in our schedules.