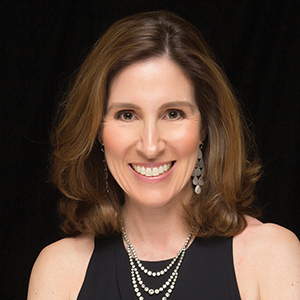 Years in Industry: 20+
Education: B.A., magna cum laude, Brown University
When it comes to Nat Geo's global content strategy, Bernstein and Daniels are two sides of a very valuable coin—churning out diverse and interesting programming that's always on-brand. Consider that fewer than three years after Bernstein formed the National Geographic Documentary Films banner, her and Daniels' support of Feras Fyyad's stirring Syria documentary "The Cave" helped the film garner an Oscar nomination only months after virus thriller "The Hot Zone" starring Julianna Margulies became one of Nat Geo's biggest scripted shows across the globe (and that was pre-pandemic for those wondering if these two have psychic powers). As series like "Hostile Planet" and "Life Below Zero" continue to make waves, a fresh new take on food adventurism took hold with "Gordon Ramsey: Uncharted," which became Nat Geo's top series of the summer, engaging 25 million viewers across platforms and accounting for nearly 75% of the network's programming views on Hulu. Go team!
Number of subscriptions to streaming services:
At least 6.
Without sports on TV, I have…
To listen to my husband and teenage son constantly talking about how much they miss sports on tv.
When restaurants open back up, my first stop will be…
Craig's.
Last content I streamed:
Becoming, the Michelle Obama documentary on Netflix.
My prediction for a new business or product that could emerge from the pandemic is…
A dishwasher that puts the dishes away when they're done.
The first thing I'll do when I'm back in the office is…
Bust out the Clorox wipes.
Working from home has taught me…
That I don't like working from home.
Last show binged not on your networks:
"Mrs. America" on FX on HULU.
What product could you not live without?
At the moment, the NY Times Cooking app.
Worst job you ever had?
I've learned something important from every job I've had, good and bad.