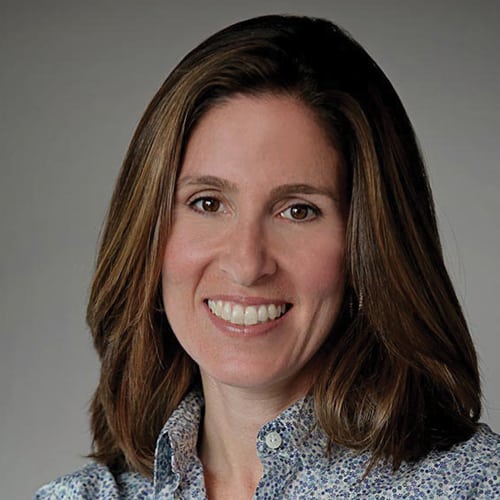 Years in Industry: 27
Education: BA, Brown University
Motto I Live By: Every problem has a solution.
What item in your home or office most "sparks joy" in you? Any and all photos of my kids. They remind me about the importance of work/life balance and they're very cute.
Last show binged not on your networks: "Killing Eve"
How do you stay motivated in your job? The fact that I get to work with talented storytellers on compelling plotlines every day
Favorite board/card game: Our family favorite board game is called Codenames. It's spy vs. spy with a lot of strategy.
Favorite podcast: Malcolm Gladwell's "Revisionist History"
What quality do you look for when promoting someone? Emotional intelligence.