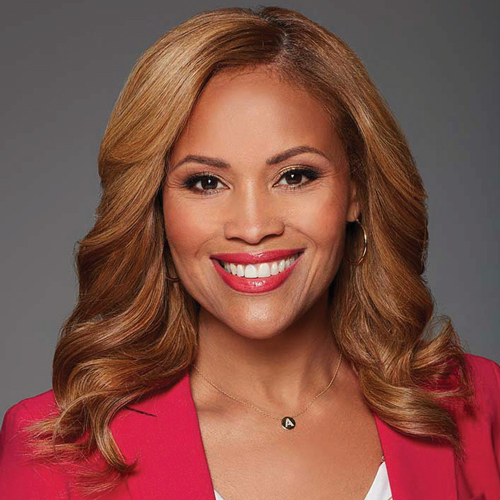 Davis worked on a number of acclaimed shows such as "How to Get Away With Murder" and "black-ish" during her 18 years at ABC, and that creativity continues in her role at Disney. Under her leadership, Disney Junior was the top 24-hour preschool network among kids 2-5 for 37 consecutive quarters as of June. Davis also helped launch the new Disney Original Documentary banner.
"Inspired by my mother's example, I spent high school and college as a counselor working with kids to help inspire, guide and restore their lives. I witnessed firsthand the positive changes that can occur when they know someone truly cares. And I know that this has had an impact on every step of my career—from casting incredible talent to leading incredible teams at Disney Branded Television."
What should companies do to ensure more women are in senior leadership roles? Everyone in a leadership role has an important part to play in building our next generation of women leaders. I'm here today because of those who took an interest in mentoring, teaching and making space for me — and it's incumbent that we all pay it forward and do the same, creating critical pathways for young talent to become our future leaders.
Name a woman who has inspired you. My mother, without question. She was a social worker who owned group homes for abused children and was passionately dedicated to ensuring that every child felt loved and included. She raised my siblings and I with a deep understanding of the importance of giving back and instilled in us the notion that the only person you can be true to is yourself. That's how I try to show up every day, and I encourage my team to show up the same way.