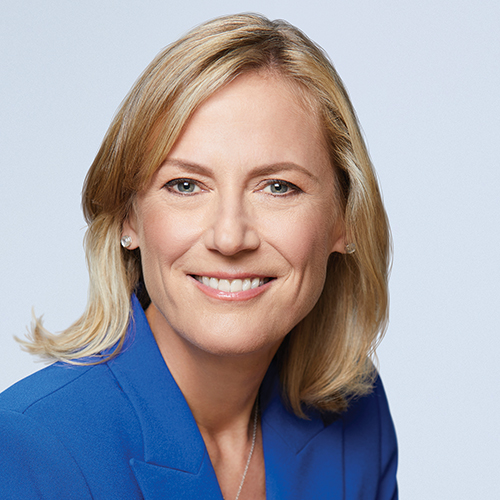 Years in Media & Broadband: 30+
Education: BS, Georgetown University's McDonough School of Business; MBA, Harvard Business School
Sarnoff has been hard at work uniting the various creative brands under her care since she entered her expansive new role last August, and she's had to make some tough calls. On each occasion, she has embraced flexibility and welcomed whatever course of action allowed viewers to best connect with WarnerMedia's content. That meant being bold by pivoting the company's theatrical model and creating cultural moments around the release of films like the long-awaited "Zack Snyder's Justice League." Strengthening the fan connection is key for Sarnoff, and she knew she had to act fast when San Diego Comic-Con and E3 were canceled in 2020. Her team joined together a la Justice League to put on the DC FanDome, a free digital experience that showed off everything coming from the DC Comics universe in the months ahead. It drew in 22 million viewers, and Sarnoff is already planning 2021's edition.
My personal superpower is:
Empowering the world's greatest storytellers in order to entertain global audiences
My proudest professional achievement over the past 12 months is…
To have led a team that has proven to be one of the most creative, forward-thinking, resilient and successful in the industry, no matter what was put in front of them. We gained tremendous momentum with HBO Max in its first year, pivoted our theatrical distribution release strategy to great success, created the hugely successful DC FanDome—the first global digital fan experience for our incredible DC fans—and secured more than 100 series commitments at the upfronts, all against the backdrop of a worldwide pandemic. I am beyond proud.
How has the pandemic forever changed programming?
During lockdown, audiences viewed any/all programming from their living room sofas. Coming out of the pandemic, we need to find ways to bring people back to theaters with compelling films and theatrical experiences. In the home, the fight for viewers is more competitive than ever, so we have to create the best series and tell the best stories on all of our linear channels and HBO Max.
What's the future of direct-to-consumer streaming look like?
Customizing the experience so that we're able to continually surprise and delight viewers with series and movies that they will love.
My comfort TV binge?
The "Friends" Reunion and my favorite Friends episodes (e.g., The One with the Jellyfish)