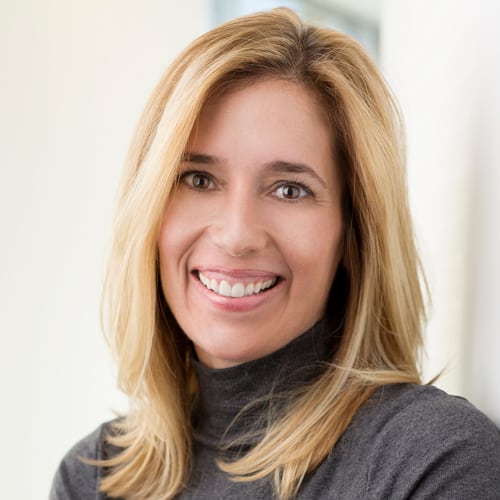 Years in Industry: 25+
Education: University of Notre Dame
Motto I Live By: It's possible to be both successful and kind.
My prediction for direct-to-consumer video is… The proliferation of choices will make it overwhelming for consumers. Clarity and consistency of brand and content is essential to stand out.
What do you think will be the biggest game changer to come from 10G? 11G
What item in your home or office most "sparks joy" in you? My coffee maker
Best brand campaign you've seen lately? Our upcoming one (Shameless plug)
Celebrity would you like to see on "The Masked Singer" and what would their costume be? Adam Sandler—A gigantic turtle
A skinny bundle can't survive without…. TV networks with optimistic, feel good content.
Last show binged not on your networks: "Bodyguard" (and of course, a "GoT" re-binge)
Last linear content you watched live: "MasterChef Junior" and "Bringing Up Bates" with my kids
Biggest challenge facing the industry? ROI
Favorite board/card game: Clue
What quality do you look for when promoting someone? Initiative, curiosity and track record.