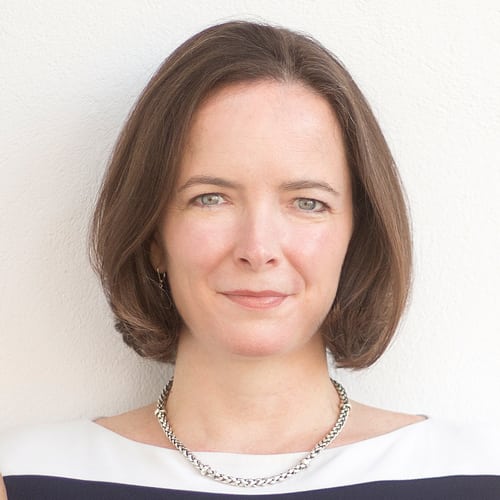 Years at Current Organization: Nearly 21
First Job in the Industry: Associate producer at CBS News, Sunday Morning
Bucket List: Meeting a grandchild
What does the metaverse mean to you? A blurring of the physical and digital world
What's your Wordle strategy? I always start with stray, then fleck then mound. My strategy means I don't always finish in as few tries as I might otherwise, but I haven't missed an answer yet.
Band I'd go see live: Indigo Girls, Ani DiFranco, The Sundays, Shawn Colvin, Dar Williams. Yes, I graduated college in the '90s.
What childhood memento have you kept? My "rookie of the year" swimming trophy
TV show I always recommend (not on my networks): "White Lotus," "Scenes from a Marriage," "And Just Like That," "Arrested Development" (the original), "West Wing"
If I had a time machine, I would … Go back to the early '80s and have a meal with all my grandparents.