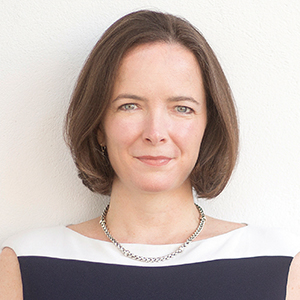 Years in Industry: 22 years
Education: Northwestern University
This quartet guides some of the biggest Discovery brands. White helped launch Discovery's DTC Food Network Kitchen app and premiered Food Network's "Buddy vs. Duff," the series' highest-rated freshman series since 2017 (P25-54). Page is gearing up for Magnolia Network's launch, unfortunately delayed from October due to production shutdowns from the coronavirus. Latman took over Page's role as president of HGTV in April 2019, and oversaw the debut of new tentpole series "A Very Brady Renovation." And TLC has its best prime yearly performance in 16 years among key demographics P/W25-54 and W18-49, thanks to Lee's leadership in strengthening the net's pop culture relevance.
The COVID-19 pandemic forever changed my perspective on:
How video conference can be a positive… I used to dread them. Now I appreciate them beyond measure.
What about travel used to annoy you but that now you actually miss?
As frustrating as it was when a plane didn't have Wi-Fi, I find I miss there being the occasional couple of hours where I was unreachable.
When restaurants open back up, my first stop will be…
Literally any restaurant.
My prediction for a new business or product that could emerge from the pandemic is…
Tik-Tok seminars for people over 18
"Tiger King" is a thing because…
It occupies an unusual space between what is real and what is fantasy, and achieves what is satisfying about both, typically contradictory categories.
The first thing I'll do when I'm back in the office is…
Take a deep breath, enjoy the silence, and give thanks that I'm not working from my bedroom
Working from home has taught me…
How much I value my own personal workspace.
Last show binged not on your networks:
"Barry"