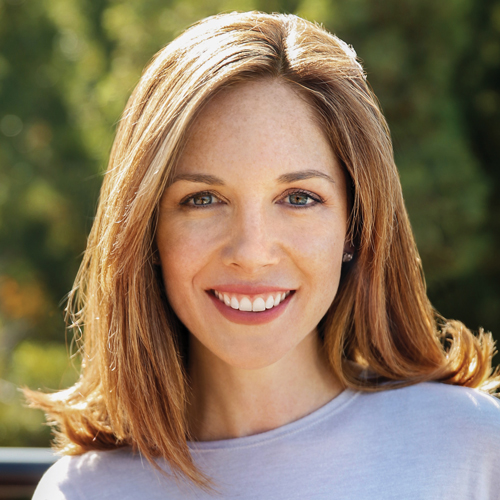 Hoffman continues to shepherd the success of series including "Vida" and helped bring returning series "Power" to an all-time high in multiplatform views. Hoffman also grew social followers by 19% across all series. Over the past year, she's led efforts to grow Starz's OTT business and succeeded, seeing 62% growth YOY. She's launched Starz on new platforms including Hulu while continuing to oversee campaigns for the entire Starz original series slate. To her 13-year-old self she would say, "Be brave, know your worth and stop tweezing your eyebrows."
What specifically does your company do to support and elevate the women who work there?
I think we start with the fundamentals. Are women represented equally at all levels of the organization? Does that hold true in leadership positions? Are women being compensated the same as their male counterparts? At Starz, we are very proud that women comprise 50% of our executive team. And 65% of leadership positions on our shows – specifically showrunners, directors and writers – are held by women, compared to the industry average of 27%.
Which current shows best reflect the kind of women's roles you like to see and why?
I'm happy to say I don't need to look beyond our own slate to answer that. Tasha St. Patrick, Claire Fraser, Emma and Lyn Hernandez, Catherine of Aragon, Bilquis and Laura Moon to name a few. They are all complex, nuanced and fully realized characters that are relatable, yet incredibly entertaining to watch.
What advice would you give your 13-year-old self?
Be brave, know your worth and stop tweezing your eyebrows.