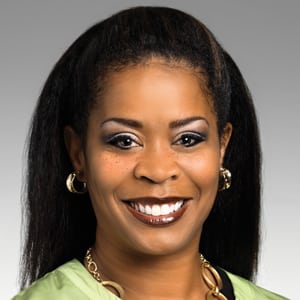 Williams is responsible for HR leadership across Discovery's sweeping family of lifestyle brands in the US. Look for her to stay busy staffing and organizing support for the upcoming joint venture with Chip and Joanna Gaines. Outside the office she's involved with Girl Talk Inc., working to reduce teen pregnancy and advance young girls educationally. She is also involved with NAMIC, WICT, the Knoxville Urban League and the Emma Bowen Foundation. "Diversity must be a part of the overall company strategy," she says.
What does your company/organization do to ensure all employees feel included?
Discovery has a Lifeworks & Inclusion team that aligns with the company's Guiding Principles to be "One Team," "Purposeful" and to "Do the Right Thing." As part of that, we have Employee Resource Groups that allow employees to be engaged, included and inspired by participating (and leading) as their authentic selves, within a culture that promotes diversity through action. At Discovery, we believe in "Powering People's Passions" in everything we do, and that focus ultimately drives the business forward.
How can diversity be better incorporated into the recruiting process?
In my opinion, the way that diversity can be better incorporated into the recruiting process is to be ongoing and continuous. Diversity must be a part of the overall company strategy. It cannot be something that is only focused on during recruiting, or through departures, as it should be an inherent strategy to attract, retain, and develop the best and the brightest. Organizations should partner with universities and platforms within our industry (and outside of it) throughout the employee lifecycle to be sure that we are not just focused on getting candidates in the door, but also making sure that they feel engaged and empowered.
What questions is the industry not yet asking in its efforts to be more diverse and inclusive that it should be?
We have asked questions such as, "Who do you employ?" "Who is your audience?," "Where will we be in 20 years?" "Why do people watch?" "How can we be more inclusive?," etc. My perspective is that we have some of the answers already, and we should be talking more about solutions in an attempt to do more to highlight and resolve our issues. This is Media and Entertainment—what better avenue to educate, drive thinking and shift perspectives to bring about positive change? People look to our industry to inform, inspire and enlighten. We should be changing the narrative that is told on behalf of others.