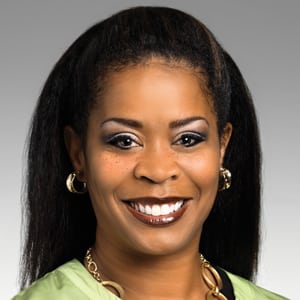 Williams is responsible for HR leadership across six of Discovery's lifestyle brands in the US—HGTV, Food Network, Travel Channel, DIY Network, Cooking Channel and Great American Country. With the recent acquisition of Scripps Networks Interactive by Discovery, Williams has played a major role in the company's transition to becoming a newly combined unit. Williams says, "Being a person of color offers many opportunities to positively influence those around you through education and awareness. It is important to make sure all socio-economic backgrounds, regions and levels are represented, and included."
In what areas should the industry step up its efforts with regard to diversity and inclusion?
Our industry has the capacity to influence all aspects of diversity. The way that we step up efforts is continuing to raise the bar as it relates to the programs we produce, the advertisers we select, the communities we serve on every platform. It is important to make sure all socio-economic backgrounds, regions, and levels are represented, and included. The cable industry should continue to focus on being a representation of America, and even globally.
What's your best advice to someone just entering the video content/distribution industry?
Continue to be true to where you are, and do not compromise your art, talent and passion for what you have destined to do, and become. In my opinion, in this environment, Agility is the most important key to success. Keep learning, keep growing, accept change and move forward – this dynamic industry needs diversity of thought, direction and outcome—don't get stagnant, always remind yourself of what you can lead exactly where you are.
What's been the most dramatic change in your sector of the business today vs. three years ago?
Companies are truly being held accountable to hire the brightest, and the best talent through various avenues that are specifically focused on diversity and inclusion. Furthermore, industry partners like Kaitz, WICT and NAMIC are providing report cards and appropriate measures on industry trends, hiring practices and strategic insight on retention, by which companies can build strategy and direction. It is now and expectation to continue to keep D & I, as a focal point of business today.