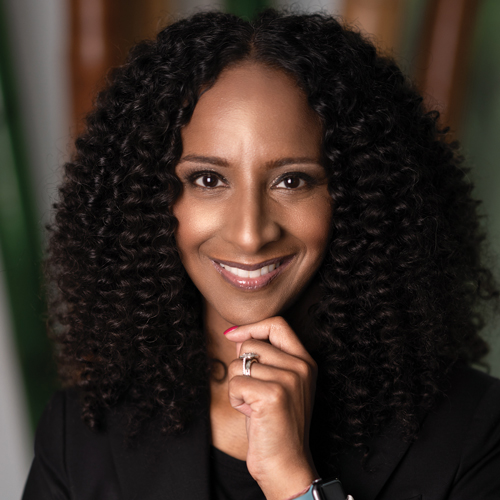 As AMC's first-ever chief DEI officer, Thomas-Petit continues to elevate the brand's cultural strategy—through talent acquisition, leadership development, employee engagement, compensation and benefits. She's committed to telling original stories that show the full spectrum of the human experience. She also continues to promote a healthy workplace culture focused on empowering women.
"Early on, I defined success as making it to the next level. Ensuring that women continue to win and grow in corporate spaces is what I now consider success."
What makes this industry a good fit for you? Entertainment as an industry is something that has always been ripe for change and that's what continues to excite me about it every day. When stories are created in an inclusive and intentional way, with appropriate representation inside our workplace and throughout the creative process, they have the power to shape our society and how people see themselves in a way that few other things do.
If TikTok had existed when I was young, I would… I probably wouldn't have started my career in banking. Creating content just seems more fun.