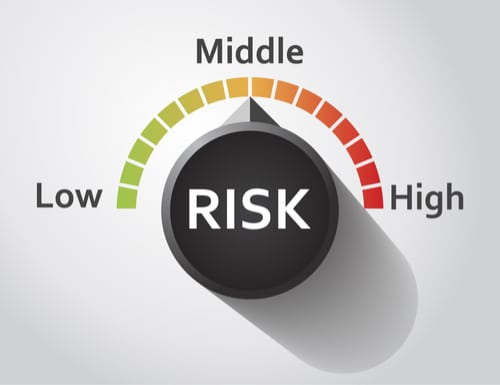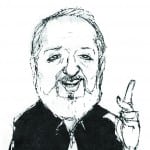 You can't avoid Facebook and Mark Zuckerberg right now. After all, he was on the front page of virtually every paper, he was live-streamed all over the place, and got to testify before both House and Senate committees on consecutive days. His company has not been off the front pages since the beginning of the month, and it doesn't look like things will get much better for quite some time.
Ironically, it's all because of a business plan that Facebook (and Google) have been very up-front with for many years! We are all now hearing "Claude Rains.. Shocked, shocked" lines from every politician who ever claimed to know anything about telecom. That's just absurd.
Yes, the Congressional telecom regulatory hawks of the world have, of course, long known that these companies sell the personal data that is accumulated when people use their "free" sites. The user is the product, as is now being "shockingly" discovered in headlines. Hell, we all knew that. The problem is the known magic of the "network effect." Truly successful networks inevitably become exceedingly large and powerful precisely because the "best" network is always the one that can link you to the most other people.
Just think back to the early days of AT&T on the physical side of this equation and you'll see what I mean. The "phone company"… "Ma Bell," convinced the government (probably rightly) that the only way a true, national, interconnected telephone system could be developed is if one entity controlled it and created that mass network. They accepted regulation in exchange. It certainly worked for them for a lot of years, and we all got a well-functioning national telephone system.
The opposite design is what happened in the cable industry. We had multiple smaller companies, they were not interconnected, there was no "network," and while broadband has now become very successful, the largest cable operator is nowhere near as large as the big "edge providers" offering networked services, who can now aggregate all that data we are suddenly so concerned about. Cable ISPs, even the largest ones, would have to "trade" the data they could theoretically accumulate to have anywhere near the leverage for selling advertising that Facebook and Google get every day. And oh, by the way, it's already illegal for ISPs to share that data.
So where does that leave us? It seems to me, as I have said for years now, that we have to seriously start working on the drafting of a new telecommunications law, whether it is just within the FCC jurisdiction or both the FCC and FTC. Regrettably, our industry leaders have, for years, consciously avoided doing that. I do understand why; new legislation affecting core industries is both complicated and dangerous. You never really know what's going to come out.
But as leaders of both Comcast and Charter have now said, the current situation with different rules and the "ping pong" effect of changing rules as the political winds shift back and forth is becoming untenable. They are finally supporting legislation on both privacy and transparency. The question now is whether the NCTA Board will be brave enough, even with the risk assessment I have mentioned, to go the rest of the way and begin participating in a true overhaul of the entire law. They should. It's a long, complicated process. It will take years. We should actively start right now.
Did I mention that Zuck is worth over $68 billion? Now that's something to look into and get exercised about!