Cablefax Most Powerful Women in Cable Event Recap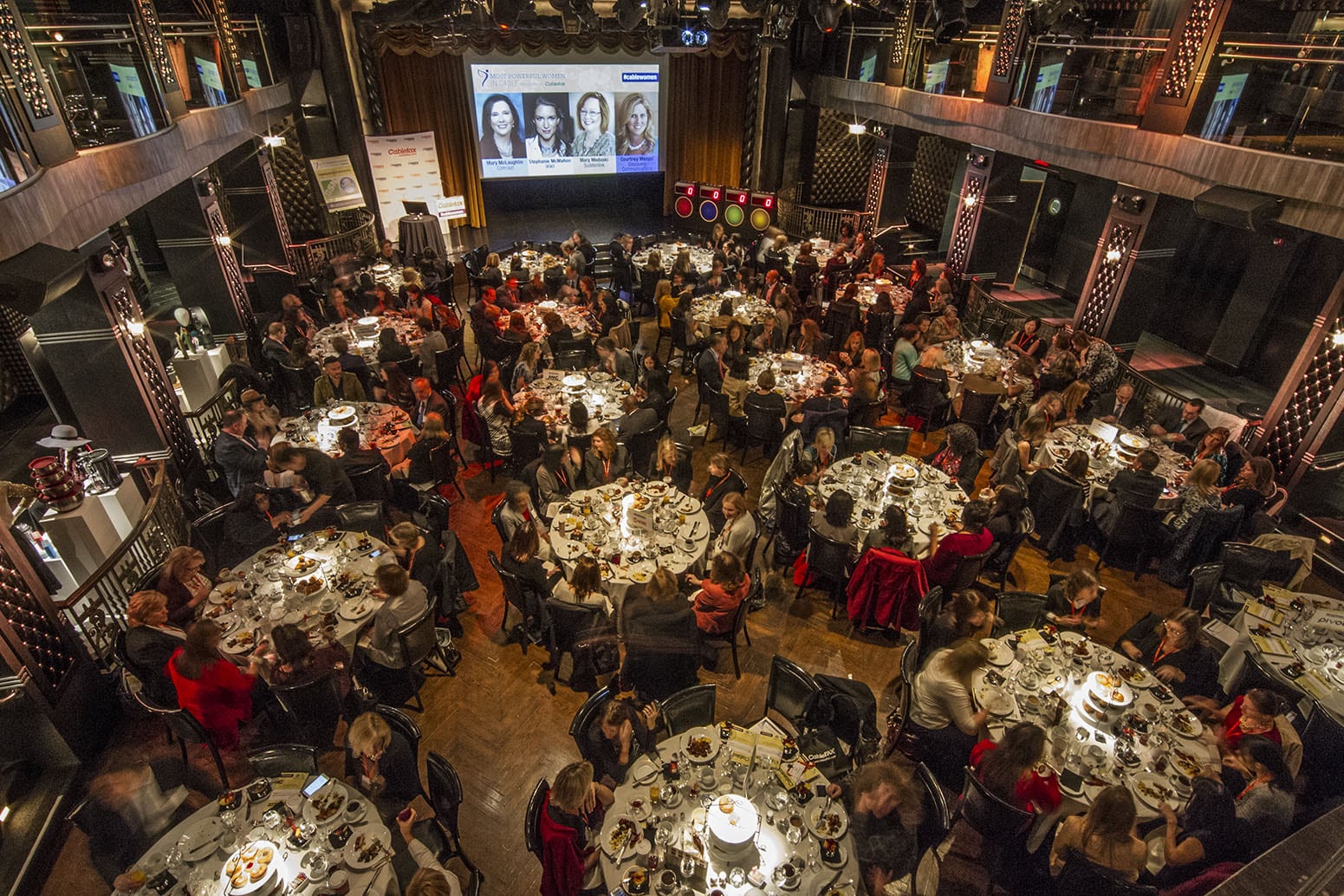 The Cablefax Most Powerful Women in Cable were honored in NYC's Edison Ballroom on Friday morning—and, as per usual, the hundreds of attendees came out of the event energized and inspired by the accomplished speakers.
The first inspirational guest, "Mad Men" producer Marcy Patterson, reminded the women and men in the room that while patience is a virtue, persistence is one as well. On the road to her career-changing gig at the award-winning show "Mad Men," Patterson agreed to take a huge pay cut in order to work on the series. Luckily she had the good sense to know that pay comes in both "experience and money." "I never got one job from a resume," she said, but rather always from networking or relationships. She also stressed that the more open and honest women can be with each other, the more powerful women we'll create. That being said, Patterson feels it's important for women to know their worth and also to give them tough criticism when necessary.
Next up, seasoned cable industry exec and podcaster Liz Dolan took the stage and discussed the importance of "satellite sisters" (also the name of her podcast) for their willingness to bring you "information, perspective and balance," when often there is none. Her podcast looks at what women can learn from their female friends. Indispensable advice like "a good haircut is really worth the money," she said to a room erupting in laughter. And so is a good pair of boots. A few unfortunate things will undoubtedly occur during your career as a female executive, Dolan promised, such as the fact that "the man in the next cubicle is making more money than you." Heck, "your babysitter might actually be making more money," she joked. "Even when you're at the table, you can still be in a sound proof booth," she warned, relaying her experience and eventual resignation on Quicksilver's board. And when the unfair moments happen, you may not be able to complain every time. But in the end, it's crucial to be yourself, she said, because she believes without a doubt that you can't show up for work every day, and pretend to be someone you're not.
To finish off the event, sponsors GSN and HSN challenged several Most Powerful Women in Cable to a playful game of Jeopardy hosted by "Idiot Test's" hilarious Ben Gleib.
For your convenience, here are some helpful event links: